Sports journalist Mari Carmen Izquierdo dies at 69 sports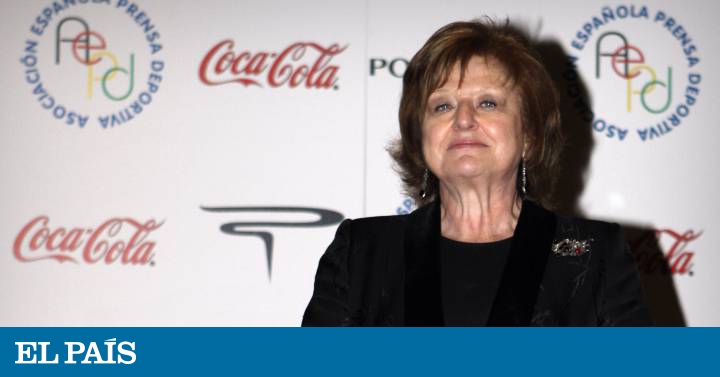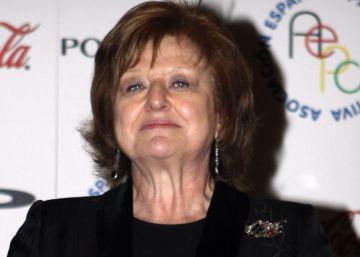 In the late sixties and seventies sports information used to be, at best, aseptic and notarial to excess and, at worst, between folk and propaganda. Excellent professionals were not lacking, but times of change were blowing. The discrimination of women became scandalously evident, although the focus was not on her. It gave rise to episodes as grotesque as the one that happened in a football stadium where they wanted to expel the photojournalist from behind the goal. Joana Biarnés, although it was perfectly accredited.
In that context, putting on a microphone was so difficult, if not heroic for a woman, that a Spanish swimmer reached an Olympic final (Mari Pau Corominas in Mexico-68) or that an athlete stands out in a great international event (Carmen Valero It was the first Olympic in Montreal-76 and won two World Cups in 1976 and 1977). There were some miraculous exceptions, such as Sara Estévez, that from 1954 and with the pseudonym of Marathon stood out performing chronicles of Athletic. It was in that context when Mari Carmen Izquierdo started working in the newspaper ACE. He was 20 years old and was studying first at the Official School of Journalism in Madrid where he graduated.
From the hand of Manuel Martin Ferrand, he worked between 1970 and 1972 in the news 24 hours, in the Second Chain, which everyone called UHF. He continued a notable career in programs such as Time and Mark Y Stadium Study, which was a presenter with Matías Prats. He also presented sports on the News. Years later, women began to join sports information, in a still scarce way, but with professionals who created school, Olga Viza case from 1978, and subsequently Elena Sánchez, Maria Escario, María Antonia Martínez, Mari Cruz Esteban, Nuria Pastor and Paloma del Río.
Mari Carmen Izquierdo's career was long and successful. He covered the information in Olympic Games like those in Moscow-90, World Cups such as Spain-82 and European football and large events of many other sports. She was head of sports at Radiocadena Española, collaborated with numerous newspapers such as Brand, Diario 16, Pueblo and Information, was deputy director of the magazine Sports Chart and deputy director of sports and director of executive production of sports programs at TVE.
During the last years she combined the position of deputy director of the ADO Plan (Association of Olympic Sports), with the presidency of the Spanish Sports Press Association. Among the distinctions he received, the Silver Medal for Sports Merit stands out. Born in Lerma, Burgos, she was 69 years old and died Tuesday because of cancer. In March 2018, Mari Carmen Izquierdo received the Edelmira Calvetó prize in Barcelona, ​​in honor of the first woman partner in the history of Barça, and in it she was distinguished along with other pioneers in sports information such as Mercedes Milà, Olga Viza, Isabel Bosch, Inma Pedemonte and Neus Bonet.
"She was a journalist of race. He arrived where not even some men dared to step on and conquered with his audacity, know-how, self-confidence and an exemplary way of communicating to all audiences, "says Julián Redondo, president of the Spanish Association of Sports Press.
You can follow EL PAÍS Sports in Facebook, Twitter or subscribe here to the Newsletter.