Sports betting, a hobby that condemns players to lose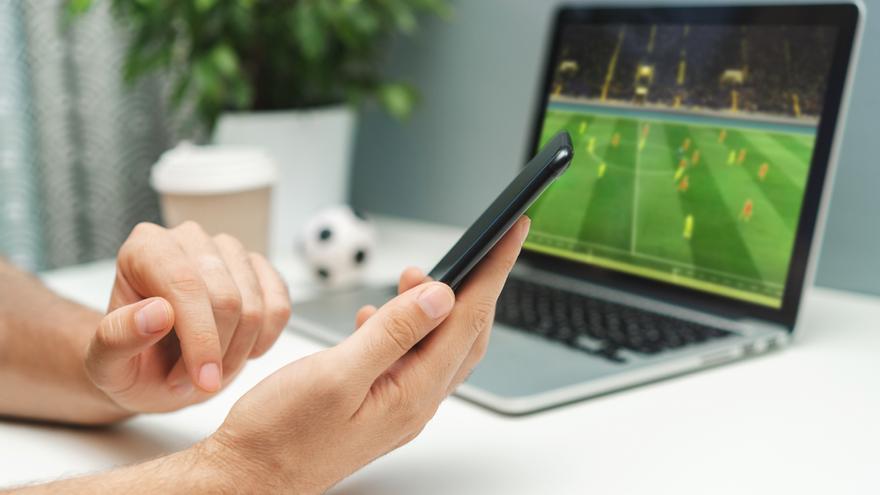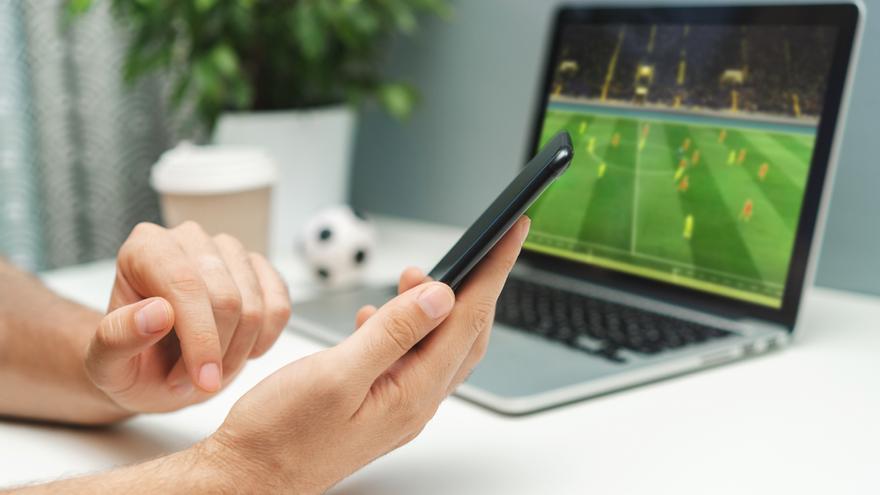 The Online sports betting has stormed among the youth Spanish, who often sees in them an opportunity to make easy money although, far from a business opportunity, they are a hobby orchestrated by a millionaire industry that condemns players to lose.
This was explained in an interview to Efe by professor and doctor in social psychology David Pere Martínez, who has just published 'Ludomorfina' (Icaria Editorial), a critical essay on this phenomenon and its effects on young Spaniards. "The message we should get across to the kids is that with the gaming industry and betting in general they won't get rich. They can have a good time, but they are doomed to lose because it is an industry like any other, "said Martínez, who specializes in addictions and complex social phenomena and a member of the consulting firm Episteme Social.
Although the profile of people who participate in Internet sports betting is "very heterogeneous", it is usually that of young boys, 18 to 25 years old and athletes, which is a "risk factor" because "they think they know more than the rest." However, Martínez has insisted that these bets are the opposite of being a good investment opportunity because, in the vast majority of cases, "it will be lost": "You can pay to play, just like if you go to the cinema or the theater, but not making money. If we understand this basic premise, we will save ourselves a lot of trouble. "
According to this expert, only a "small minority" -which is around 1% of the total bettors- is able to earn money gambling, generally because he "knows the markets well and bets on rigged matches" so that his moves are "safe". To the bulk of the bettors, on the other hand, he has warned: "If the element of luck or chance is in the way, you will end up losing."
Therefore, for this specialist, it is crucial that young people know well how the world of gambling works, an industry that obtained a profit of 325 million euros in 2020, in accordance with the Directorate General for the Regulation of Gambling.
In this way, he continues, the victims would be prevented from falling into the "deception" of the so-called 'tipsters', so-called experts who present themselves as "people with abilities far superior to ordinary mortals" and provide "inside information" to bettors to condition their movements.
In fact, he denounced, "they cheat on the kids", since they "get paid from the gaming industry" through affiliate programs: the bookmakers pay them to attract customers and even pay them a percentage -which can amount up to 40% – based on the losses of each bettor they have captured. "They are not friends nor are they to help bettors, but they live on them ", Martinez recalled before adding:" It is all a pantomime to hook the boys and go to bookmakers. "
Their business model is based on a free Telegram channel, where they publish predictions of matches or plays and offer bettors the possibility of accessing 'premium' content in exchange for registering with a certain bookmaker, for which they use often influential.
In addition, the choice of the social network is not random, since Telegram allows modifying photos -of sports tables, for example- sent in the past without anyone noticing: "The grace of the tipsters is to show that they know a lot and what people believe that their misfortunes are due to not having followed the strategy correctly".
On the other hand, Martínez has warned that sports betting is actually a "punctual hook", a "bait" to achieve the true objective of this industry: that young people make the leap to poker, roulettes and virtual slot machines, where the volume of business is much higher. If in sports betting the profit that remains for companies is between 5 and 10%, in these other games it can reach between 30 and 50%.
The author's conclusions are the result of a study funded by the National Plan on Drugs and intends with them to contribute to a "deeper understanding" of addiction to sports betting, as well as to help design "effective and preventive programs" to combat it. .
A goal that, in his opinion, goes through leaving aside the "angry speeches and savagery and anti-gaming voices that do not lead anywhere "to" regulate certain aspects of advertising that will revert to the 'gamification' of sport. "" There is great social alarm, but if the only discourse is total abstention or gambling (…) we will be paying the social terrain to generate more alarm and anguish ", has opined.
For this reason, in his opinion, the gambling law recently approved by the Government, known as 'Garzón law', is a "first step", but it is necessary to deepen in preventive policies and to weave more synergies between administrations and industry.