Sporting de Gijón "debuts" in the Champions League against Borussia Dortmund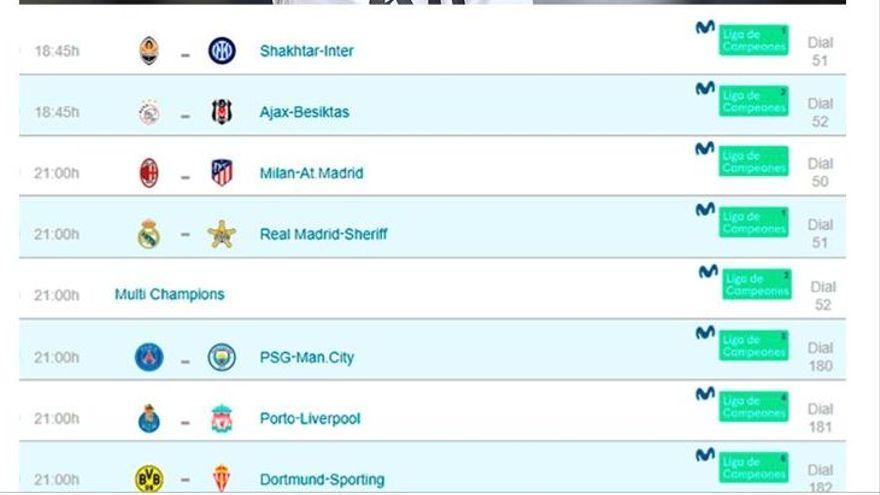 The Sporting de Gijón He "debuts" tonight in the top continental football competition: the Champions League. At least, that's how it appears from the television grid that a media outlet posted, with tonight's games. By mistake, he included the shield of the Gijon team to refer to Sporting de Portugal, who tonight face German Borussia Dortmund in the group stage of the Champions League.
A failure that It did not go unnoticed by the sportinguista parish, who with a lot of humor celebrated the "classification" of the Gijon team for the Champions League. Nor did the club itself want to miss the opportunity to add a touch of humor to its official social networks.
Thus, he replied to the post of the erroneous television grid assuring that "they are three very important points", since "there is no small rival". Sporting assured, in all irony, that "the trip went well" and that "the team is already concentrated in the hotel on the outskirts of Dortmund". Nor did he want to forget his hobby. "At this time the mareona flights arrive," he said.
The truth is that David Gallego's team trained this Tuesday in Mareo with a view to the next league match in the Second Division, on Saturday, against Amorebieta. A circumstance that it did not prevent the rojiblanca fans from fantasizing about seeing their team campaigning through the best fields in Europe.