Sport: Internet of things to know how pollution affects athletes | Innovation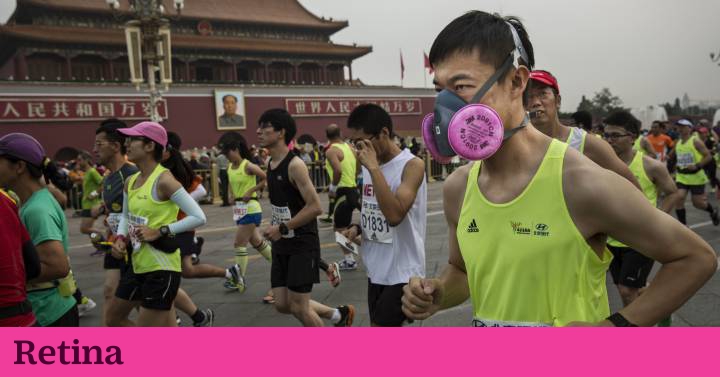 During the Beijing Olympics in 2008, Olympic two-time champion Haile Gebrselassie, an asthmatic record holder with 25 world records to his credit, refused to run the marathon test claiming that the air was too polluted. "I don't want to jeopardize my future. I don't want to kill myself in Beijing doing something wrong. I have done my best for my health ", He said then in an interview with EL PAÍS.
Today, the Ethiopian athlete protects this cause as Ambassador of the International Association of Athletics Federations (IAAF, for its acronym in Englishs) and UN Environment Ombudsman for Clean Air. The cooperation between the two organizations has resulted in a project that Gebrselassie would have liked to see in operation eleven years ago.
Kunak is a startup Navarra working on the aforementioned project: an initiative to monitor air quality through sensors and analyze the impact this has on the health of the athlete.
The company was born in 2012 from two entrepreneurs from the aerospace and military sectors. Take advantage of the internet of things to monitor parameters in real time and create solutions to capture environmental data and control infrastructure and equipment remotely.
Last year they started the second phase of the European funding program Horizon 2020, for which they received 1.6 million euros to finish polishing their product. They have worked with the World Health Organization, Acciona, Volkswagen, the Canal de Isabel II. After seven years, they are happy to remain immersed in development and innovation and focus on their international expansion.
Kunak uses a device the size of a shoe box that is fed by means of a solar panel to measure parameters such as temperature, humidity, gas concentration and polluting particles that are close to the place where the sporting activity is performed . Data is collected in real time and sent through the cloud to your platform.
"Although there are stations that measure air quality in many cities, we want to understand how they affect these parameters with a more precise approach," says Miguel Escribano, head of business development at the startup.
The company will finish its pilot phase in September. Now they will face a new challenge: to look for the correlation between these parameters and the performance of the athletes. "There is scientific literature that proves that the effect of pollution is real and immediate; what is missing is to collect data electronically to understand how it influences its performance, "he says.
The final objective of the project is to reach conclusions that allow determining the best hours to train or compete or that may be useful for organizers of sporting events to suspend a competition or postpone it if the conditions are not suitable.
Currently, Kunak has seven units spread across Mexico, Monaco, Yokohama, Ethiopia and Peru and has a mobile team to travel to other parts of the world. The marathon of Mexico, the World Athletics Championships in Doha, and the Tokyo Olympics are some of its next stops.
. (tagsToTranslate) internet (t) thing (t) know (t) affect (t) pollution (t) athlete (t) startup (t) navarra (t) navarro (t) kunak (t) work (t) project ( t) measure (t) quality (t) air (t) sporting event (t) (t) understand (t) influence (t) performance (t) participant



Source link