Sport and fun to face the end of the course with Boing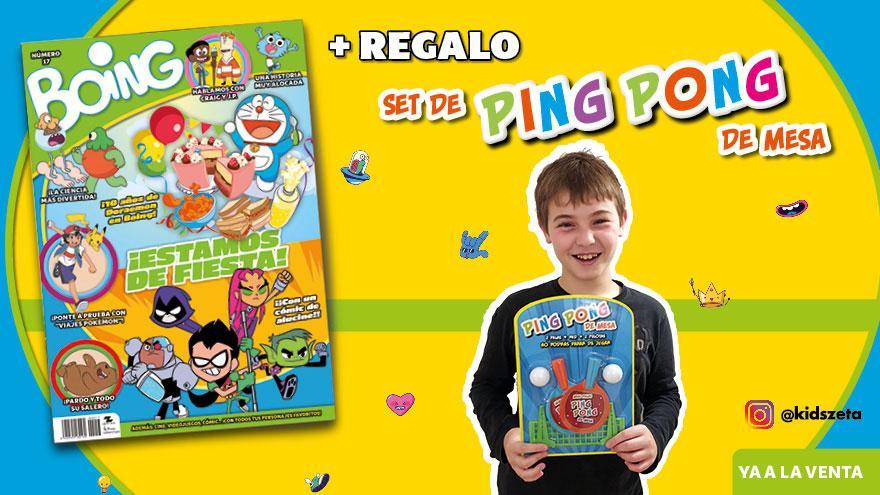 Young readers will be able to combat the stress of final exams with the table tennis set that Boing gives them. Paddles, a ball and a net with suction cups that can be placed on any table to play with siblings, with other family members or friends. The best antidote to boredom!
In addition, with the magazine, young readers will find all the ingredients to have a very entertaining time. This issue includes, for example, a fun comic adventure from the Teen Titans Go!, One of the channel's most successful series, whose protagonists are well known to children, who will surely immerse themselves in their reading.
And we are celebrating! The endearing Doraemon series celebrates ten years of broadcast in Boing, a decade of the most extraordinary inventions, adventures and a lot of fun to which the magazine dedicates a report.
The intrepid Fungies tell how sweat is produced, something that affects us all as the hottest time of year approaches. And many other content with news about the latest literary releases to read on vacation, video games, interviews, contests, posters and hobbies to have a great time in the company of children's favorite characters.