Spending on pensions continues to rise and sets a new record of 10,233 million in September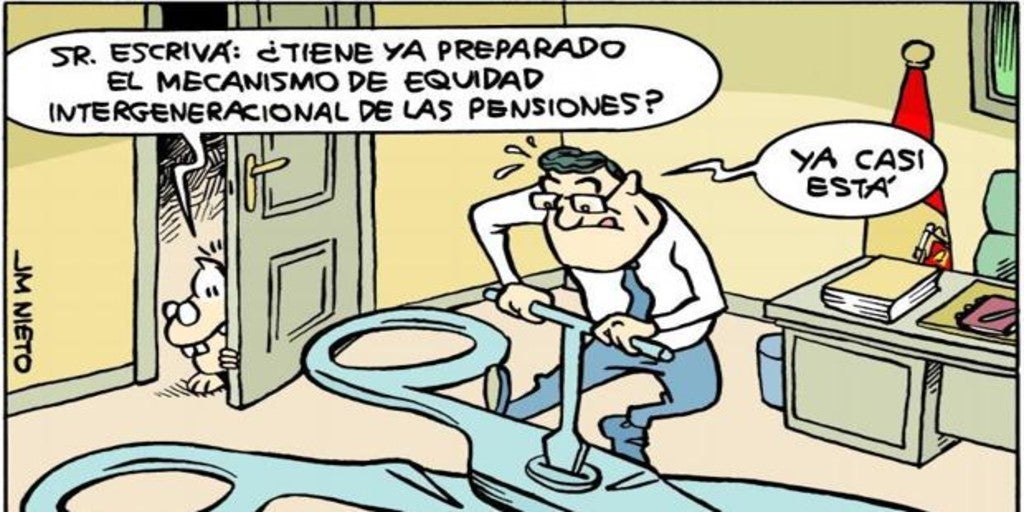 MADRID
Updated:
Keep

The pension bill keeps increasing month by month. Social Security allocated in this September the record figure of 10,233.8 million euros to the payment of contributory pensions,
3.2% more than in the same month of 2020, as reported on Tuesday by the Ministry of Inclusion, Social Security and Migration.
The ministry headed by José Luis Escrivá calculates that spending on pensions reached 12% of GDP between the last quarter of 2020 and the third quarter of 2021, a figure lower than that of 2020 (12.4% of GDP), a year marked by the impact of the pandemic. However, the percentage was lower than in 2019, when the rate stood at 10.9% of GDP.
On the other hand, the expenditure estimated by the Government for 2021 represents an increase of 3% compared to the year 2020, in line with the advance in the General State Budgets.
In September of this year they have paid 9,871,644 contributory pensions, 1.09% more than a year ago. Of the total pensions, more than 6.17 million were retirement pensions and 2.35 million were widow's pensions.
In the first eight months of the year (last available period) there have been 399,911 pension registrations, while 330,040 withdrawals have been registered. In this way, the highs once again exceed the lows, thus breaking a trend that occurred during the months of the pandemic due to the mortality that the Covid was causing on the elderly.
Average pension goes up
In detail, the average retirement pension reached 1,193.08 euros per month in September, 2.2% more than last year.
For its part, the average pension of the system, which includes the different types of pension (retirement, permanent disability, widowhood, orphanhood and in favor of family members), increased by 2.1% year-on-year, reaching 1,036.69 on September 1 euros per month.