Special menu for Canary Islands Day in SCS hospitals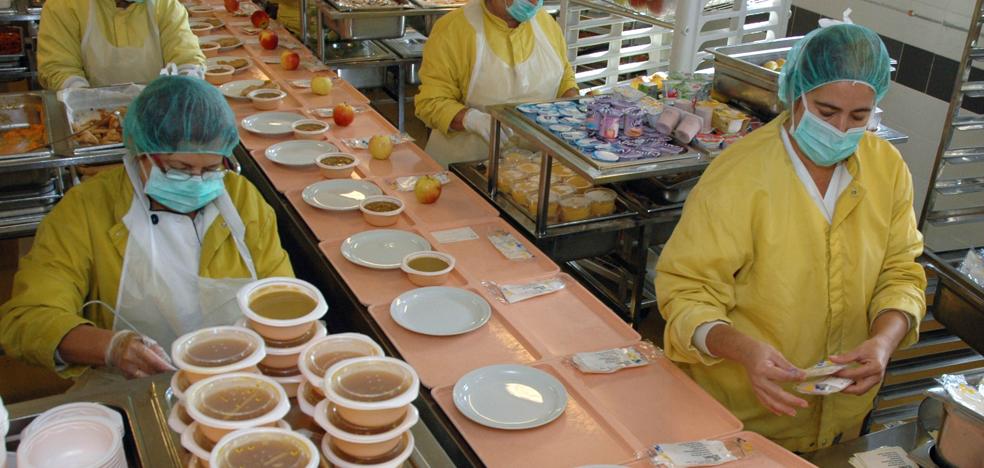 canaries day
In this way, people admitted to the hospital centers of the SCS will be able to enjoy the commemoration of this festivity by tasting typical dishes of Canarian gastronomy
Watercress and lentil stews, Canarian fish sancocho and Gomeran roasted milk are some of the
typical dishes of Canarian gastronomy that the hospitals of the Canary Health Service (SCS) will offer next Monday, May 30, on the occasion of the
canaries day.
In this way, people admitted to the centers
hospitals of the SCS will be able to enjoy the commemoration of this festivity tasting typical dishes of the
Canarian gastronomy that will help them make their hospitalization period more bearable, says the Ministry of Health.
Since the
admitted patients present different pathologies, the elaborated menus will follow the medical guidelines and will be adapted to the
nutritional needs of patients.
For this reason, the meals will be adapted in different versions, for example, for
diabetics, hypertensive or that they must follow low-fat or astringent diets.
Thus, in Tenerife, the service of
kitchen of the Hospital Universitario Nuestra Señora de Candelaria will make watercress stew, rabbit in salmorejo with wrinkled potatoes and, to conclude, gofio mousse.
In the
University Hospital of the Canary Islands Next Monday's menu will consist of watercress cream flavored with island saffron as a starter, Canarian fish sancocho as a main course and roasted Gomeran milk for dessert.
The patients admitted to the
Insular-Mother-Child University Hospital Complex, in Gran Canariafor the Day of the Canary Islands they will have a menu made up of lentil stew and gofio as a starter, ropa vieja as a second and, for dessert, Canarian banana.
The
University Hospital of Gran Canaria Dr. Negrín,
in Gran Canaria, will offer its patients a special menu consisting of watercress stew first, Canarian sancocho with mojo, gofio pella and sweet potato second and, for dessert, papaya with orange and cinnamon.
In addition, the Center's Management Board
will congratulate Canary Islands Day to all patients through a commemorative card prepared on the meal trays.
In the
University HospitalDoctor José Molina Orosa, in LanzaroteCanarian salad with avocado and local cheese will be served as the first course, sancocho with wrinkled potatoes, sweet potato and mojo sauce as the second course and, for dessert, gofio mousse.
The
Fuerteventura General Hospital He has prepared a menu for that day made up of watercress stew as a starter, goat meat in sauce as a second and Mari Pepa cake for dessert.
The
University Hospital of La Palma has prepared a menu that includes ground beef soup for starters, ribs, potatoes and pineapples with cilantro mojo for starters, and gofio and banana flan for dessert.
In the
Our Lady of the Kings Hospital, in El Hierroa menu will be offered based on noodle soup for starters, Canarian stew with coriander mojo for second and gofio mousse for dessert.
The patients admitted to the
Hospital Our Lady of Guadalupe, in La Gomerayou can enjoy watercress stew with cheese as a first course, tuna with mojo sauce and sweet potatoes as a second course, and roasted milk for dessert.