SPAR Tomás Miller is reformed with a brand new image, juice bar and greater assortment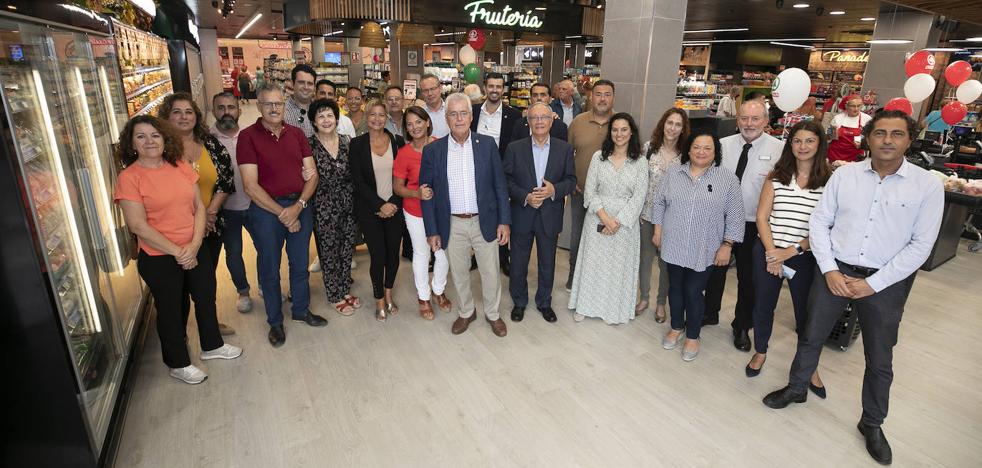 The
spar group gran canariamaintaining its strategy of improving and optimizing its points of sale to provide quality service to its customers, has just renovated the SPAR Tomás Miller supermarket, improving its image, infrastructure and incorporating new services.
SPAR Tomás Miller debuts a
updated and modern image, with larger spaces that provide a more comfortable and simple shopping experience. This store, which has
500 square meters of commercial areastands out for the exclusive areas dedicated to the sale of fresh produce, present both in the Fruit and Vegetable section and in the Butcher, Charcuterie, Bakery, Fish and homemade prepared meals section, which have a totally renewed image.
After the comprehensive reform,
the store improves its offeropening a juice area, thus offering its customers the possibility of acquiring freshly made and customizable juice, of any fruit and vegetable they want. Likewise, SPAR Tomás Miller launches a new section of SPAR Natural products and adds new international, local and gourmet products. The point of sale has expanded its assortment of daily baked bread and improved its world beer corners and cellar.
In addition, the prepared foods section maintains its usual hours, also serving every Sunday and holiday until
3:00 p.m..
The store maintains its staff made up of
24 workers and has reopened its doors with important offers, as well as raffles and gifts during the first days after opening, among which sustainable and reusable cloth bags will be offered, so that customers can transport their purchases in a more respectful way with the environment ambient.
One of the main focuses of this reform is the
improvement of its energy efficiency through the installation of state-of-the-art closed vertical refrigerators and refrigerators that have an innovative refrigeration system that is more respectful of the environment, as well as the improvement of the ventilation system and the installation of new LED lights that will mean significant energy savings . In this way, the SPAR Gran Canaria group maintains its
commitment to sustainability and the reduction of the carbon footprint, developing supermarkets that are more efficient and respectful of the environment.
The store, located on Tomás Miller street, on the corner of Isla de Cuba street, maintains its opening hours from Monday to Saturday from
8:30 a.m. to 9:30 p.m.and Sundays and holidays
9:00 a.m. to 3:00 p.m.and the opening hours may vary during the cruise season.
About SPAR Gran Canaria

SPAR Gran Canaria is the only supermarket chain with 100% Canarian capital present in the 21 municipalities of the Island. In a total of 197 establishments, SPAR Gran Canaria offers fresh products from 'KM. 0' of the highest quality, which makes it a leader in the sale of fresh fruits and vegetables.