SPAR Gran Canaria visits Valencia, vice-leader in LF Endesa on Tuesday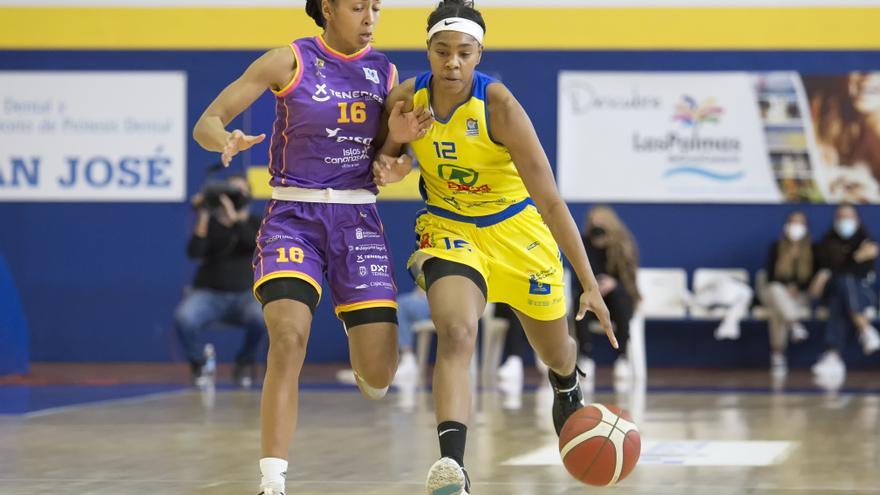 Back to the chopping block. Just a few hours to savor the fourth league victory, which gives you a little air, qualifying and spirits, and already the SPAR Gran Canaria he's back at work. This Tuesday, December 22, 2020, he has to face one of the big shots in the competition. Nothing less than the second classified, the Valencia Basket, which has 15 victories and only fell in the final moments at the home of Perfumerías Avenida Salamanca (71-69).
Until the Pavilion of La Fuente de San Luis, where the ACB League team also plays, the yellow team will arrive on the night of this Tuesday (19.30, Canary time), to settle a match, a priori, uneven and that will feature the arbitration of Sandra Sánchez González, José Javier Marqueta and Joan Fanés Marginet.
José Carlos Ramos once again has his entire team to face this week, which will close on the afternoon of Sunday, December 27 with the visit to La Paterna of a very dangerous rival in the fight for permanence such as Embutidos Pajariel Bembibre León, against which it will be played from 18.00, Canary time. In the first round match, the Leonese squad won 79-69.
Regarding the rival of this Tuesday, in whose ranks the youth squad of SPAR Gran Canaria is active, Leticia Romero (16 games, 221 minutes, 59 points), it should be noted that, together with Uni Girona and Perfumerías Avenida Salamanca, it seems called to be in the fight for the league title, as well as for the Queen's Cup.
On matchday 16, Rubén Burgos' Valencia stood at the Maloste Sports Center to take on Lointek Gernika Bizkaia and that's how they saw it from Feb.es: "Valencia BC's quality jump is noticeable in games like this Saturday. a complicated court such as Maloste, against a very orderly and disciplined team, without a key player such as Laura Gil and without an excessive success in the outside shot (3 of 14 in triples).
With many conditions against them, those of Rubén Burgos were entrusted to Cris Ouviña (in a great moment of form) and Marie Gulich (17 points) to tighten in defense in the last minutes and take victory number 15. The victory 15 of the season, which leaves them in the wake of Perfumerías Avenida.