SPAR Gran Canaria, to try to surprise Uni Girona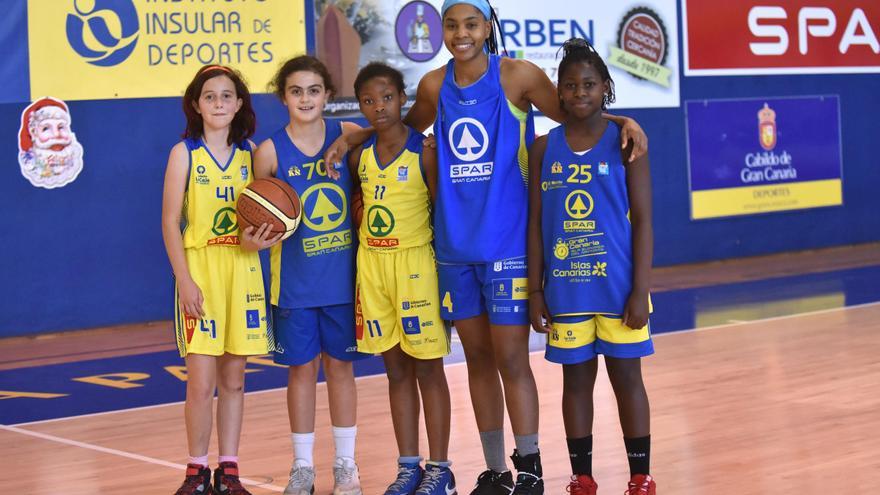 The champion of the penultimate league. That is the rival that awaits you this Monday, at 7:00 pm in the Canary Islands, at SPAR Gran Canaria. And it will be a nutritional duel, because the two clubs are sponsored by the same supermarket company firm, although with different owners. The brand unites them.
José Carlos Ramos' team has had a dozen days to prepare for this clash, a priori, uneven due to the potential of both teams, but in which they do not want to throw in the towel beforehand, as it did in Valencia two weeks ago.
In the first round match, Uni Girona took a hard-fought victory by two points (72-74), with Sparkle Taylor (22 points) and Kai James (19). Now, two months later, the Catalan team has continued to improve its performance, third in the table with 15 wins and two losses, waiting for the game that has been postponed with Valencia Basket, which could place it as vice leader, while the island team continues in the bloody battle to consolidate its permanence in the Endesa Women's League for one more season, which would be the 38th of its forty-year history.
The SPAR expedition will travel on Monday morning to play in the afternoon at the Fontajau Municipal Pavilion and return to Gran Canaria on Tuesday morning.
The good news for the club that plays in the La Paterna Pavilion is that its top scorer, Sparkle Taylor, is recovering from his strong blow to the knee, and although everything seems to indicate that he will not travel to Catalonia, he could be available. to reappear in next Saturday's clash against Durán Maquinarias Ensino Lugo (7:00 p.m.).
Before that, this team from Girona arrives that aspires to everything from the hand of Eric Surís, an old acquaintance of the Gran Canaria club for all the lower category Spanish championships in which SPAR has been measured. Today he is considered one of the best coaches in the country.
The fireproof Laia Palau, Paola Ferrari, Chelsea Gray, Julia Reisingerova, Giedre Labuckiene, Sonja Vasic or Frida Eldebrink give luster to a team that is always a candidate for the final triumph in all competitions. He comes from winning over Lointek Gernika Bizkaia on the last day (60-69).