Spar Gran Canaria, the first supermarket chain with Ecodry masks in the Canary Islands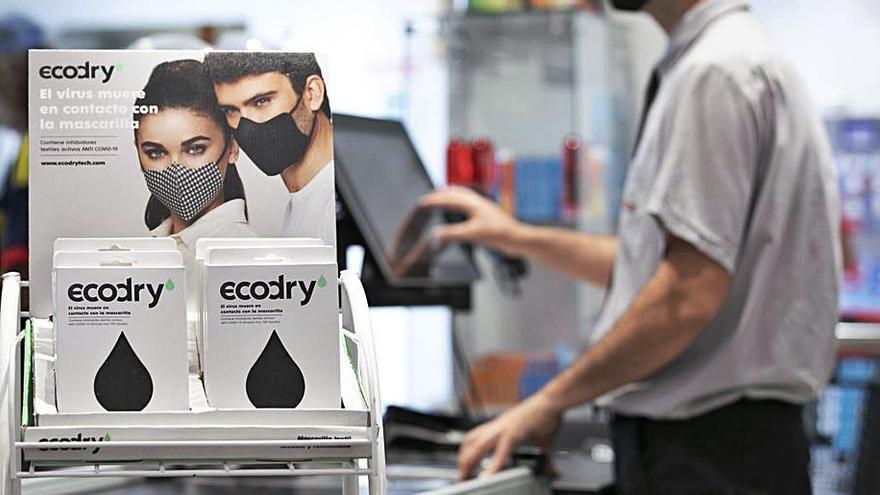 Spar Gran Canaria, which since the beginning of the pandemic has prioritized the safety of its workers and customers, has taken a further step in line with its philosophy of health preservation, and has become the first supermarket chain in the Canary Islands in commercialize Ecodry masks, in order to make solutions available to the whole of society that help protect themselves.
The Canarian supermarket chain and Ecodry, of the Atenzza Group, have reached an agreement for Spar Gran Canaria to market their masks, equipped with a revolutionary technology based on an intelligent fabric that actively destroys Covid-19 and all its strains, as well as any other virus, with an efficiency of 99%, according to the analyzes carried out by the European laboratory MSL Solution Providers, a specialist in conducting microbiological tests and in compliance with this international standard, following the ISO 18184 standard.
Its advanced technology, based on static biocides applied at atomic scales, makes the mask tissue trap the virus when it comes into contact with its surface and begins a process that, after two hours from the first contact, causes the disappearance of 99% viral load, as reported by the manufacturer and reflect the results of the aforementioned MLS laboratory study. In addition, it offers a Bacterial Filtration Efficiency (BFE) of 99.3%, superior to the protection of most of the FFP2 and FFP3 masks on the market, a fact certified by tests carried out by the international group of Eurofins Scientific laboratories. entity accredited by ENAC (National Accreditation Entity) for this type of test.
With a self-disinfecting and waterproof composition, these masks can be used for up to ten weeks without the need to wash, although it is recommended to wash them once a week for hygiene, without losing their effectiveness. The Ecodry masks marketed by Spar Gran Canaria are available in black for adults and in navy blue for children at a unit price of 6.95 euros and have a treatment adapted to the sensitivity of children's skins.