SPAR Gran Canaria falls in Logroño in a match that is again very long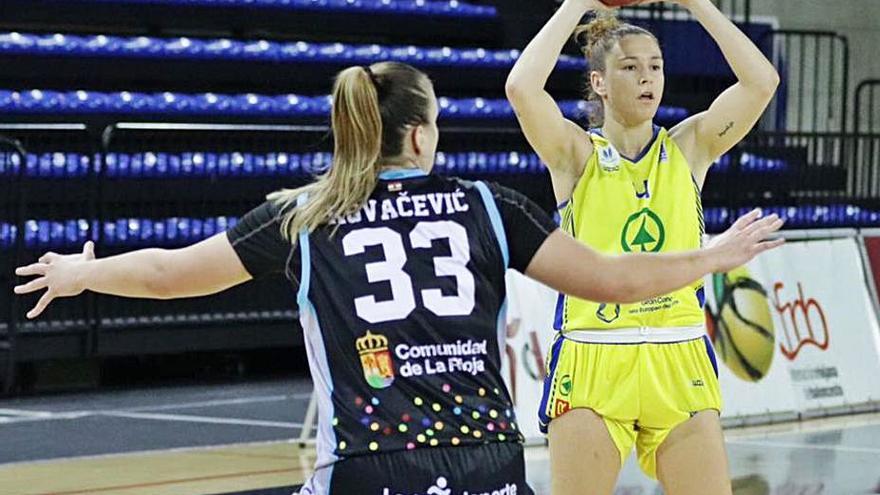 SPAR Gran Canaria continues to resist the sixth victory that moves it away from the red zone of the Endesa Women's League qualifying table. The yellow team yesterday added their fifteenth defeat of the course against Campus Promete (73-66) after a new disconnection in the last quarter.
After the locals opened the match with a 6-2 run, the figure of Sparkle Taylor appeared on SPAR to tie the match. Kai James, in the middle of the first quarter, put the Gran Canaria ahead (6-8).
Equality was the trend until Campus Promete intensified efforts to open a gap in the game (17-12). A distance that was increased with the performance of Paula Estebas (21-12). In the last minute, Sika Koné and Marta Hermida made the visitors react (21-15).
In the second act, SPAR saw its rival widen the differences on the scoreboard beyond ten points (31-19). Then, María España led the yellow reaction from the triple; She was joined by Djénéba Ndiaye to give hope again (38-30).
The arreón Gran Canaria was increased by the contributions of Sika Koné and Adji Fall, who reduced the distances to only four points. This difference was maintained until the break (39-35).
The SPAR returned to the field very connected. When the third period was halfway through, Sparkle Taylor put the tables on the scoreboard (46-46), and Marta Hermida ended the comeback due to works (46-48). Djénéba Ndiaye, with a triple, and Sika Koné gave the Spar their highest income in the clash (48-52). The yellows came ahead in the last act (51-55).
But the island team did not have the expected start in the final quarter, stalling in attack. Campus Promete turned the result (59-55) but his rival did not lose face to the crash. With two minutes remaining, the Yellows lost by four (68-64). From there, the La Rioja women handled themselves better in the decisive actions to leave SPAR Gran Canaria without a prize (73-66).