SPAR Gran Canaria celebrates more than 20 years of support for UD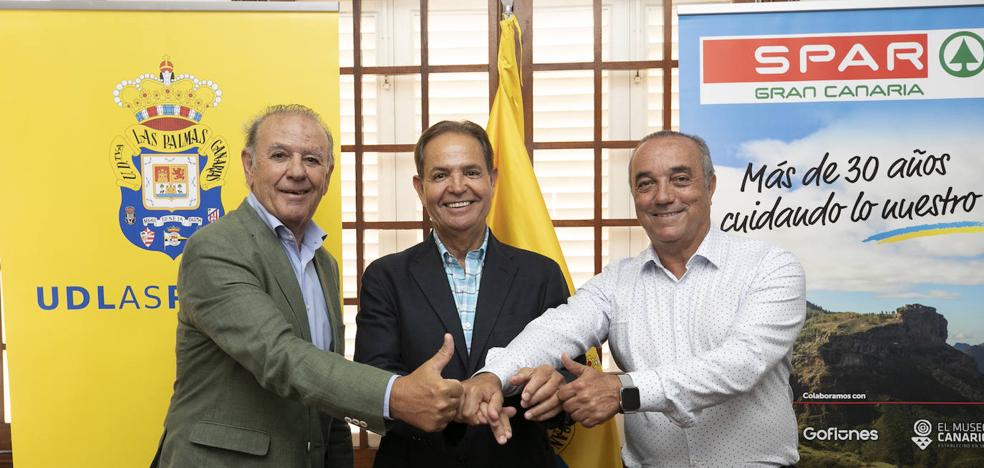 football
His commitment to the yellow club has always been present, regardless of the category in which the team has found itself
UD Las Palmas and SPAR Gran Canaria have sealed the renewal of their sponsorshipbinding that adds
over 20 years of uninterrupted support to the club. His commitment to the yellow team has remained firm for years, regardless of the category in which the team has found itself.
Nicolás Ortega, vice president of UD Las Palmas, starred alongside
José López, Vice President of SPAR Gran Canariaand the director of the chain, Jesús Díaz, the signing of the renewal of the long-standing collaboration agreement between both entities.
encourages sport

With this renewal, the group of Canarian merchants continues to demonstrate its
unconditional support for Canarian sport contributing with its collaboration to promote among the Canarian society the promotion of healthy life habits through the practice of physical exercise.
Collaborate with tickets

In this line,
SPAR Gran Canaria will raffle double tickets throughout the season so that its customers can cheer on the team from the south stand in games played at home. Thus, the chain will launch on its social networks (Facebook, Twitter and Instagram) the draw for a double ticket for all matches, starting with the first match of the season, which will be played by UD Las Palmas against Real Zaragoza next Saturday 13 of August.