SPAR Gran Canaria achieves ISO 27001 information security certification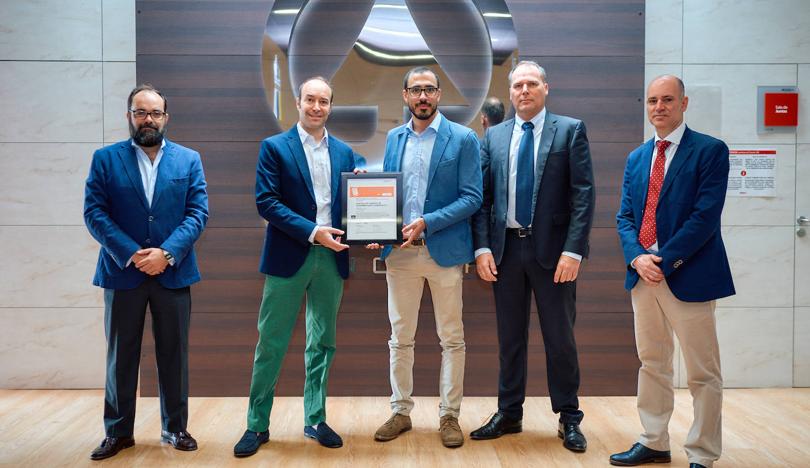 The SPAR Gran Canaria group maintains its commitment to technological transformation and its commitment to offering a quality service. In its goal of continuous improvement, the Canarian supermarket chain has achieved ISO 27001 information security certification for the first time, accrediting SPAR Gran Canaria's ability to implement good practices in information security, minimizing risks and protecting the confidentiality of the data available to you.
The distinction was presented by representatives of Applus, one of the world's leading companies in the inspection, testing and certification sector, to the SPAR Gran Canaria information security team.
The certificate guarantees SPAR Gran Canaria's customers, suppliers, collaborators and staff that all their data and information are managed under the strict international ISO 27001 standard. Obtaining the certificate is a sign of the quality of SPAR Gran Canaria's security management systems. information from SPAR Gran Canaria and a guarantee for its customers, since they are assured that the service offered has controls to ensure the confidentiality of their data.
The seal demonstrates that SPAR Gran Canaria has established processes and controls that preserve the integrity and confidentiality of information through risk management that guarantees the secure handling of data, providing peace of mind and confidence to all interested parties. The international ISO standard defines the mechanisms that guarantee the quality of the procedures, certifies that there are controls and procedures to prevent situations such as cyberattacks, as well as to respond to them and solve them.
About SPAR Gran Canaria

SPAR Gran Canaria is the only supermarket chain with 100% Canarian capital present in the 21 municipalities of the Island. In a total of 197 establishments, SPAR Gran Canaria offers fresh products from 'KM. 0' of the highest quality, which makes it a leader in the sale of fresh fruits and vegetables.