Spanish violinist María Dueñas wins the prestigious Yehudi Menuhin competition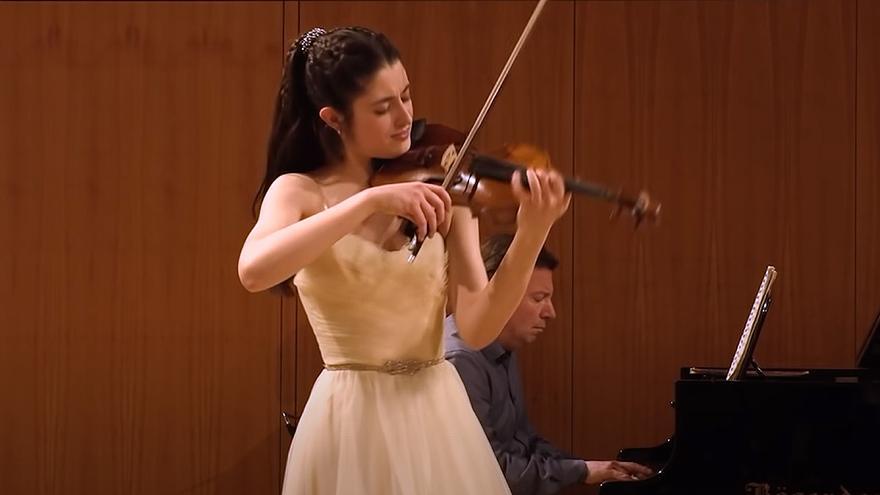 The Granada-born violinist María Dueñas, 18 years old, has won the prestigious award Yehudi Menuhin, a prestigious international violin competition. The young woman has been in first place winning the first prize, endowed with $ 20,000 and the privilege of having a Stradivarius violin for two years.
Dueñas performed in the contest Sudden, from Lutowslawski, the Andante cantabile de Concerto for violin n.4 from Mozart and the Allegro non troppo of the Spanish symphony from Lalo. It is not the first time that the young woman from Granada has won an award, as she did it with him first prize at the International Mozart Competition in China.
The young violinist is perfecting her studies in Vienna and at the University of Music and Art to continue her artistic training. He has already performed in iconic venues such as the Musikverein in Vienna, the Elbphilharmonie in Hamburg, the Tchaikovsky hall in Moscow, the Berliner Philharmoniker, or the National Auditorium in Madrid. Owners play the Guarneri del Gesù 'Muntz' 1736, on loan from the Nippon Music Foundation and violin Nicoló Gagliano from the Deutsche Stiftung Musikleben.