Spanish technology for the industrial development of green hydrogen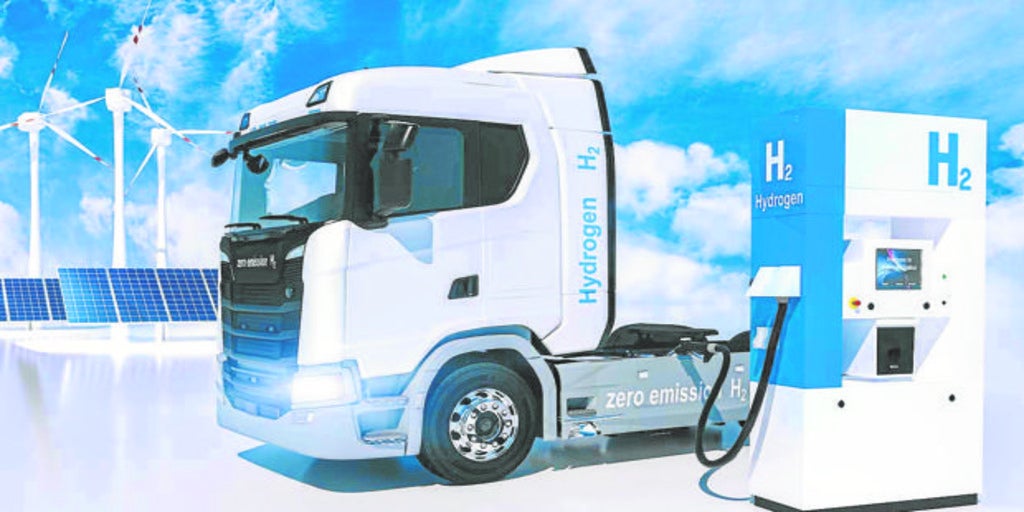 Updated: 06/27/2022 01:57h
Save

The growing interest in hydrogen in Spain often means that the important possibilities that our country offers for its production overshadow other no less relevant issues.
Although hydrogen, as a chemical element, is logically unique, there are many different ways to produce it, each with a different impact on carbon emissions. In fact, to differentiate these forms, an authentic "rainbow" of hydrogen has been created: there is grey, brown, turquoise, yellow, pink, blue, green...
It is not only the carbon emission that differentiates the different alternatives. The availability of energy for its production, of associated infrastructures for its integration with the current value chains or the costs of its production process are also important parameters of each alternative.
Green hydrogen, that is, hydrogen generated by electrolysis from renewable energy sources, is the ideal candidate to facilitate the decarbonization of some industrial processes or economic activities. The emissions associated with its production are nil. The challenges of this alternative are related to the intermittency of renewable energies (storage systems are needed); the sensitivity of the final price of hydrogen to the price of renewable energies (it represents more than half the price of hydrogen produced) and the need for evolution in the performance and costs of the different electrolysis technologies.
The other great current alternative, blue hydrogen, is generated by reforming natural gas, associated with a carbon sequestration system. In its favour, the continuous availability of natural gas at reasonable prices in a normalized scenario. Against it, the need to capture the carbon associated with its production (and it is not possible to capture 100% of the carbon emitted) and to transport this carbon to a site for its definitive storage.
The company contributes its engineering and technology development and scaling capabilities
"Técnicas Reunidas has extensive experience in hydrogen production and its management in industrial facilities," says Joaquín Pérez de Ayala, head of the company's Energy Transition division. "We participate in various initiatives, from research projects to the design, construction and commissioning of facilities of an industrial nature or the promotion of projects associated with the hydrogen value chain."
In complex industrial environments, Técnicas Reunidas has implemented hydrogen production systems in refining facilities or petrochemical plants under very demanding operating conditions.
Regarding green hydrogen, the company is working on major initiatives both at a national and European level, with the design of several plants for the production of hydrogen without emissions for industrial use. Técnicas Reunidas is also active in promoting green ammonia projects, produced from hydrogen, an essential raw material for the production of fertilizers and, in the future, for the decarbonisation of maritime transport.
As far as research projects on hydrogen production are concerned, a large part of the efforts are focused on another very relevant aspect: although some technologies for the production of hydrogen by electrolysis are already highly proven, it is still necessary to improve their performance in the conversion of electricity into hydrogen; adapt its operation to the intermittency of renewable energies, and reduce its manufacturing cost. Achieving these objectives will allow the price of green hydrogen produced to be reduced to competitive levels.
face the challenges
"Our engineering and technology development and scaling capabilities allow us to address the challenges facing hydrogen production through electrolysis," says Emilia Arias, Director of Energy Transition Technology at Técnicas Reunidas. «We participate in numerous demonstration and research projects, several of them within the framework of the Horizon programs of the European Union, and Missions of the Center for Industrial Technological Development (CDTI) of the Ministry of Science and Innovation; and we almost always do it in collaboration with other Spanish companies or with research centers, to enhance technological know-how».
Among the research initiatives in which the company is involved in this area, it is worth highlighting the EVER project to produce green hydrogen with sustainable electrolysers; the UNDERGY and ZEPPELIN projects, focused on the production and storage of green hydrogen; or SHINEFLEET, to produce renewable hydrogen from biogas or bioethanol, or blue hydrogen from natural gas with carbon sequestration and capture, to enable its use in heavy transport vehicles.
"Furthermore, we carry out our own significant research effort in this field, through the Technological Center that we have in San Fernando de Henares (Madrid)", adds Emilia Arias. One of her main lines of work is precisely the development of more efficient electrolysers "to reinforce with our own technology the contribution we make to fine-tuning the use of hydrogen on an industrial scale," she points out.
View commentsTopics

Source link