Spanish technological altruism to face the coronavirus | Innovation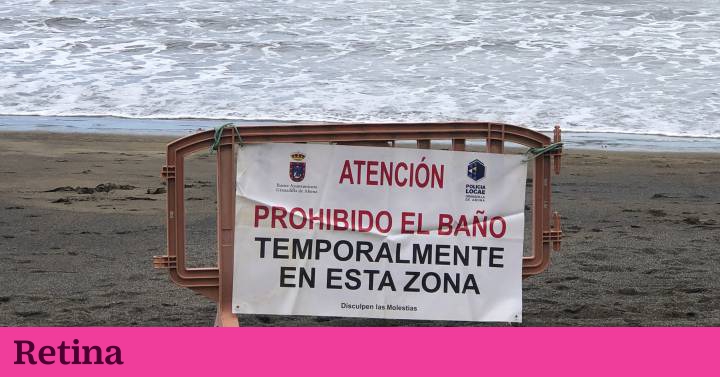 The exceptional nature imposed by the coronavirus has brought out altruism in much of the Spanish technology sector. Large companies, SMEs and startups offer their knowledge and services free of charge to combat the pandemic as much as possible. Whether it's to reduce healthcare collapse, improve connectivity, or contribute to digital literacy. Each one from his position within the sector. These are some examples of what is already underway in Spain.
Help to mitigate sanitary collapse and locate virus outbreaks
Hocelot has put at the service of any citizen a website called coronavirus.org, with which to mitigate the collapse facing part of the Spanish health system and locate the different foci of the coronavirus. In the same way that the telephone service enabled by each Community, this initiative replicates the questions and we should only click on the answers that it provides us about the symptoms or contact with other people. In the end, it generates a user, for whom we will decide a password with a view to following each case, and determines if there is contagion or not. "We have programmed it in just 24 hours and it will be constantly evolving in terms of features or other options," explains Antonio Camacho, CEO of Hocelot.
The initiative has the collaboration of Google to build maps of the outbreaks. To avoid violating our privacy, the website asks us to enter the postal code and the name of the street where we live. All this information contributes both to delimiting by neighborhoods and streets and to quantify with greater precision the incidents collected. "We believe that we can add value and efficiency to control knowing how the virus moves. We want to help from the knowledge of the data and the analytics ", he adds. Despite being at the beginning of the road, the Ministry of Health, several regional Councils and hospitals have shown their willingness to work together.
Connectivity against loneliness
The elderly are one of the groups at great risk before COVID-19, but it is not their only problem. Loneliness, which affects two million Spaniards over 65 years old according to data from the National Institute of Statistics, also impacts them. The Fundación Telefónica has put their digital volunteers at the service of this part of society. As Carlos Palacios, global manager of the Fundación Telefónica volunteer program, explains, they use telematic resources, such as videoconferences and chats, to be close to these people. "It is our way of avoiding any risk of contagion. If the case arises, for example, if they suffer from the symptoms, we can also refer them to the pertinent responsible parties, "he maintains.
But this digital volunteering affects more areas, especially after the exceptional measures approved by the Administrations and companies. They have digital literacy programs and online training for people with disabilities, children and anyone who requires it. With these initiatives, social entities can build better web pages or SMEs develop their day-to-day life under the new conditions of teleworking. "We intend to bring technology to people in vulnerable situations. These tools can be a great ally, especially for this current time, "he says.
Education at the forefront
Distance education has come almost suddenly to the lives of all students and teachers with the closure of educational centers. The startup Tutellus, with more than 160,000 courses and over two million students, knows this field perfectly. However, his latest proposal is that anyone learn at no cost about the coronavirus. Miguel Caballero, CEO of Tutellus, acknowledges that, in just over 48 hours, they have opened a training line on COVID-19. "Right now we only have a free basic course on preventive medicine and taught by Dr. Juan Luis Mosqueda, an infection specialist; although during the next one we will create two or three more on other subjects, such as basic health care or diagnosis ", he concludes.
The material available to students is distributed on video, enriched with infographics and texts. Within the platform, to solve the doubts that arise during learning, there are forums and spaces for questions and answers. The students themselves can help each other or turn to whoever teaches the syllabus. In the specific case of the only one available at the moment, the startup says that we will learn about the origin and development of the virus, how it is being spread and what are the ways to combat it.
Lingokids, the Spanish company specialized in learning English for children from 2 to 8 years old, has made available to Spanish schools (aimed at nursery and primary courses), for free, an English course through its mobile application , especially for those educational centers that do not have a digital platform with which to maintain the continuity of their students' classes from home. A useful tool, as an educational complement in the subject of English for schools in small municipalities.
Bilbao is the startup Kietoparao, and behind it is a group of 4 mothers from the area in their particular fight against digital dependence on their own children. It arises as a need to find a solution to "be able to have a quiet drink in a bar or eat in a restaurant without having to fight with the children and without resorting to the mobile or the tablet."
In their battle for the responsible use of technology, they encourage them to carry out playful activities of a lifetime, in the form of educational game kits for the little ones to learn and have fun anywhere.
María Fernandez, co-founder of Kietoparao, says that her project goes far beyond selling kits to always carry around: "It is about raising awareness and educating on the importance of reducing screen hours. When we found out that our neighbors in Vitoria had to close the schools, we decided to give away a downloadable package. " It is a free brochure with 18 pages and 21 games for children to be entertained for the next 15 days and although she confesses that they understand that one of the options for parents these days is television, for them, it is not the only one. The alternative is available through your Blog since last Wednesday.
Luz Rello is a researcher, linguist, computational doctor and founder of Change Dyslexia, a social institution from which DytectiveU was born, the first online tool to combat this disease, with access to a screening test that allows you to detect if you are at risk of having reading-writing difficulties, in just 15 minutes. Scientifically validated, DytectiveU improves reading and writing skills through 42,000 personalized games based on 24 skills aimed at both weaknesses and cognitive strengths.
"May these days be used to improve our learning difficulties and get something positive out of all this. Our online platform, with exercises to improve reading and writing, will be free for the next 15 days, "says Luz Rello.
Printers to the rescue
In fear of the absence of medical supplies, The Cotec Foundation has put on the table an initiative to study how to create artificial respirators with 3D printers. The initiative, previously promoted internationally and known as the Open Source Ventilator Project, has the technical support of Tecnalia. The uncertain path that it will travel emerged this Friday from a WhatsApp group in which thirty doctors, engineers, entrepreneurs and makers have exchanged opinions with the idea of ​​finding cheap and quick solutions to patient ventilation, an indispensable asset in any intensive care unit to care for the most critically infected.
As the CEO of the Foundation, Jorge Barrero, has tweeted, the aim is to offer open source plans on simpler devices, so they would manufacture more quickly and in a distributed way with the help of 3D printing. "We are not looking for high technology, but the opposite. Basic systems, perhaps forgotten … similar to the first respirators perhaps or solutions that add devices of another use, to the MacGyver. Something simple and quick to produce for less serious cases that require help ", has written on his Twitter account. In the absence of completing the project, the result is a specific piece as well as a more complex apparatus, such as that of hospitals.