Spanish 'scaleups' rise above the financing fog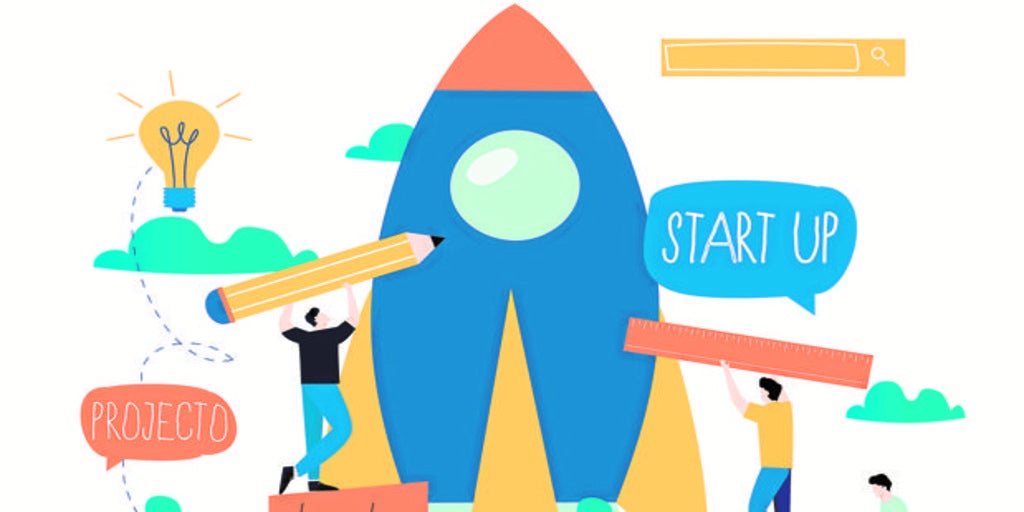 ABC
Updated:
Keep

The 'scaleups' have consolidated this year as a booming industry that can play a decisive role in digitizing the Spanish economy. The companies under this term, which includes startups that invoice more than one million euros, together entered 3,167 million euros, 91% more than the 1,660 million euros in 2020, according to a report presented by Scaleup Spain Network, a program launched by Wayra, Endeavor and the Bankinter Innovation Foundation.
"The Spanish 'scaleups' are already playing a key role in the generation of a new, more innovative, more digital and more efficient economic model," he says Paloma Castellano, Director of Wayra Madrid, a Telefónica organization.
Spain has strategic sectors such as the motor or the tourism industry that could benefit from the innovation that startups provide. But, to capture this added value, it is important that these high-growth companies are able to demonstrate that they are a financially viable business to enter their 'scaleup' phase.
Access to financing funds in Spain is one of the great challenges that entrepreneurs face. "The main challenge is to find financing after a Series A", he acknowledges Antonio Iglesias, executive director of Endeavor in Spain. "There is enough capital to finance good early-stage projects. However, in the critical stage of 'scaleup', in which the company has a strong capital need to undertake a strong international expansion, in general they have to leave Spain to look for money, "says Iglesias.
The main unicorns in Spain have had to receive foreign investment in order to scale and expand their business. Devo, Wallbox or Glovo are some Spanish companies under the unicorn definition, which includes companies valued at more than 1,000 million dollars, which have obtained the support of foreign funds to continue their growth from Series B.
Different stages
Throughout their life, startups complete different stages. And there is a funding round designed for each phase of your growth. The first is the seed, in which the project begins to take shape, and then comes Series A, Series B or Series C. Each letter indicates the moment of its maturation stage. In Spain, 60% of investment in startups goes to the seed phase, 32% is for those in an intermediate state and only 8% is for the scaling stage, according to the Secretary of State for Digitalization and Artificial Intelligence .
"When they go on to raise rounds B and C, many startups find that there are not so many funds available in Spain that can accompany them," says Castellano, from Wayra Madrid. However, in recent years the financing ecosystem has developed and there are more funds willing to support the scaling-up phase, says Iglesias, from Endeavor Spain.
"The largest funds are already capable of supporting small Series B but this will change in the coming years", says Iglesias, who affirms that andn Spain there are already several funds of 150 million euros, while the first of 250 million is being formed. "I do not think it will take us many years to see one of 500 million, which will allow the B series to 'stay at home'", says the CEO of Endeavor in Spain.
A fund for all
With the intention that Spanish startups do not have to seek funding for the scaling-up phase abroad, the government has created a fund called NextTech with 2,000 million public euros to invest from Series B onwards. The objective is to mobilize a total of 4,000 million euros between the public and private sectors for companies with a high technological content. This figure is achieved with a matching system whereby the government will invest 2,000 million euros and the private sector another 2,000 million for companies in the scaling-up phase.
Scalability
"We believe that it is a great commitment by the government to turn Spain into a technological benchmark," says Castellano about NextTech. "The scalability of these projects is not only essential for the entrepreneurial ecosystem and for the actors who work in it, but also for the recovery and transformation of our economy", he assures about the key role that scaleups can play to energize and modernize the Spanish industrial fabric.
It is estimated that the Spanish scaleups will have generated 13,300 direct jobs this year, double the 8,700 jobs created in 2020. When divided by industries, the most labor-intensive are those that focus on mobility and logistics solutions, professional services for business and retail, according to the report «Impact of the scaleups of the economy of Spain », of Scaleup Spain Network.
Access to capital is one of the main challenges faced by entrepreneurs who are companies in the growth phase, explains Iglesias. However, there are other challenges related to the expansion phase such as the incorporation of talent.
As the company grows, it is necessary to identify the appropriate profiles for each position and the role of the founder as CEO evolves to find his new fit in the company.
Other challenges revolve around internationalization, since when the company arrives in another country it faces totally different regulations, markets and clients. The ability to maintain the operational structure while the company expands, as well as its culture and values, are other challenges that scaleups often face.