Spanish researchers raise hope for lung cancer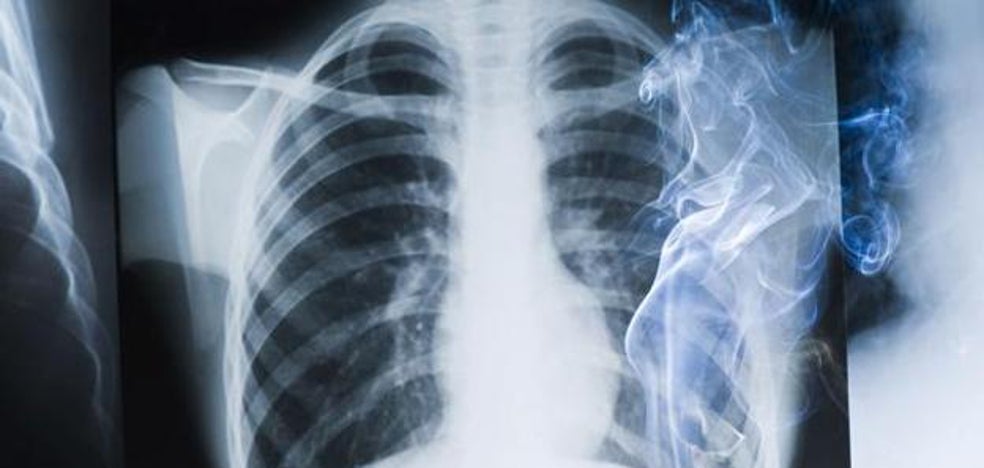 A new therapeutic strategy increases the number of patients who are candidates for surgery from 69% to 93% and manages to eradicate 37% of tumors
Spanish researchers belonging to the Spanish Lung Cancer Group (GECP) have ratified a change in the approach to these tumors in early stages, without metastases, with a therapeutic strategy that increases up to 93% (previously it was 69%) of candidate patients surgery and manages to eradicate the tumor in 36.8% of cases, which favors the healing process.
The study, which recruited 86 patients from twenty Spanish hospitals, will be presented on June 5, within the framework of the Congress of the American Society of Oncology (ASCO) under the name of NADIM II. Research confirms the great benefits of treating early lung tumors (one of the most common and aggressive) before undergoing surgery.
This independent research group, made up of 600 multidisciplinary specialists from 183 public and private centers throughout Spain, was a pioneer in 2019 in starting the study of the benefits that this therapeutic strategy could bring with its NADIM study.
Now with the data from NADIM II, the GECP finally confirms that chemo-immunotherapy before surgery reports significant improvements for patients in early stages. "We are not talking about just one drug. We are talking about a change in the approach and therapeutic strategy that involves many professionals: pathologists, surgeons, oncologists or radiotherapists. We have found a significant improvement that can lead us to a cure for a large number of these patients after decades without progress", explains Mariano Provencio, president of the GECP, head of oncology at Hospital Puerta de Hierro, and principal investigator of this study.
And it is that currently only 30% of patients with this type of tumor in early stages survive beyond five years.
Complete remission in almost 37% of cases

The NADIM II data to be presented at ASCO opens the door to increasing the percentage of patients who achieve long-term complete remission of their tumor. In this sense, the study data report that 36.8% of patients achieve a complete reduction of the tumor, compared to 6% who do so with the traditional approach of applying treatment after surgery. The rate of reduction or disappearance of the tumor is also higher, since 75.4% of the patients responded with chemoimmunotherapy, compared to 48.2% in the control group.
This treatment approach would also increase the number of patients who may ultimately be operable: 93% of patients in the combination therapy group underwent surgery after treatment, compared to 69% in the control group. "It is possible that more people will undergo surgery with this approach because this treatment is more effective in reducing the size of the tumor, without adding much toxicity," explains Dr. Provencio.
avoid relapse

At the time of diagnosis, more than one-third of lung cancer patients have early-stage or locally advanced disease. In this context, neither surgery nor radiotherapy alone are associated with good results. "In these cases there are usually micro-metastases in a lymph node, so most patients eventually relapse, with two-thirds of systemic relapses," says Dr. Provencio.
In this sense, one of the strengths of the Spanish study is that it focuses on patients with locally advanced stage IIIA, with a greater need for clinical improvements. "Data from the GECP go a long way toward establishing a single standard of care for operable stage III disease that brings great benefits and has already prompted rapid FDA approval for this treatment regimen to be available in centers." American hospitals. We hope that Europe and, therefore, Spain, follow this path because it is undoubtedly a clear benefit for patients with a high-impact tumor", says the president of the GECP.
Lung cancer claims the lives of some 25,000 people in Spain, which makes it the tumor with the highest mortality rate in our country. Together with those of the liver, pancreas and esophagus, it is the one with the worst prognosis and, together with the colorectal, prostate and breast cancers, it is the most frequent, with 30,000 new cases diagnosed per year.