Spanish industry redirects its production towards a "war economy"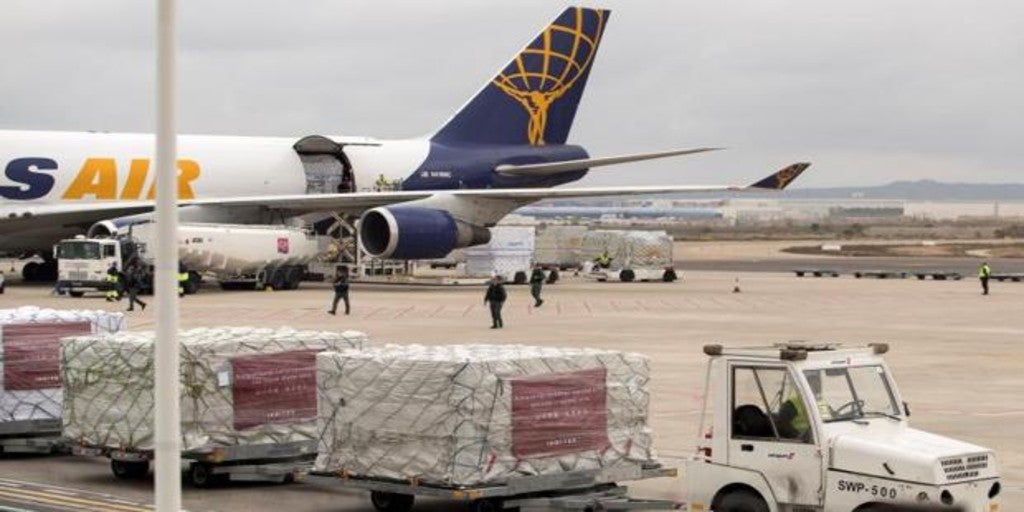 Updated:
save

Given the partial paralysis of activity due to confinement and with consumption limited to essential products during the state of alarm, the Spanish industry is opting for redirect its production to dedicate itself to manufacturing sanitary material exclusively or in a high percentage in order to cope with the current shortage due to the coronavirus pandemic and to prevent the economy from slowing down. In plants where before there were cosmetics, now there are hydroalcoholic gels; in others where steel tubes were exited, today respirators are designed and some companies that used to make covers for hams or clothing, are currently in charge of weaving masks and surgical gowns, among other practical cases. All one, since the list of companies and individuals oriented and coordinated to this economy called war is and will be even longer.
From the Government they are also beginning to understand that this will be the only temporarily viable model so that the investment is not totally paralyzed and at the same time end the virus by protecting medical personnel. The Executive wants to guarantee the supply of sanitary material and the «made in Spain» to stop depending on the outside during difficult times and for this reason, the Ministry of Industry is coordinating from this week the radical turn that manufacturing activity must undertake in our country. "The Government is working to enhance the national production of sanitary material, essential to save lives, and for this we have a committed industry and excellent human capital to rise to this challenge," said the head of the Ministry, Reyes Maroto, by revealing in a statement the lines of work that will mark the recycling of the national industrial fabric. The Prime Minister, Pedro Sánchez, admitted in his last appearance that Spain is immersed in a "war economy" and that industries must focus on medical supplies to combat the coronavirus, "Now and when you recover from day to day" once the alarm state is lifted. Two days later, the Minister of Economy, Nadia Calviño, endorsed the words of her president when she referred again to this need for industrial reorientation and stressed that for a hospital to function, it is necessary that the chemical and pharmaceutical industry is operational and the same thing happens with transport for staff to travel to work or with the textile industry, among many others, to supply the material that is necessary in these moments of sanitary and economic crisis.
But, a large part of the Spanish industrial fabric has already anticipated these Executive recommendations and there are companies that have been prioritizing the development and supply of medical supplies for days. An example of this reconversion is the one undertaken by Cantabria Labs, a Cantabrian company dedicated to the world of cosmetics that decided to modify its production plans at the beginning of March and which today already gives way to about 15,000 daily units of hand sanitizing solutions. "We have left only one line for cosmetics and the rest is now dedicated to the production of hydroalcoholic gels that are supplied to health centers such as hospitals or nursing homes at cost price. A total of 10,000 solutions have already arrived at the hospital that has been set up in Ifema, "explains the president of Cantabria Labs, Juan Matji, in a telephone conversation. "Now we produce fewer cosmetics in the face of the consumption slowdown in Spain and we dedicate most of these to exports. China is now waking up from its quarantine and there are already orders from there, "adds Matji.
Within the textile sector, Inditex is one of the great examples, as it is "exploring" the possibility of dedicating part of its network to producing protective gowns for doctors.. Apart from the donations made, the company has made available to the Government its logistical capacity to bring masks from China, a shipment that has already landed on Spanish soil. The company is now in the study phase of the possibility of manufacturing protective gowns in Spain and for this it must first make the appropriate sanitary adjustments, as well as confirm the availability of raw materials. There are also SMEs that have reoriented their activity to help their neighbors. At the Bayto Textil company, based in Galaroza (Huelva), they decided stop last Friday the making of ham covers and dedicate to produce polyester masks and give them up totally free. «When I went to a consultation at my health center and found that the toilets worked without any protection, I decided to donate robes and hats to them. They also asked me for masks and we started manufacturing them at the plant, all in collaboration with the city council, "Bayto Textil owner Francisco Ballesteros tells ABC. Neighbors have also joined the wave of solidarity to fight the virus. "The entire town of Galaroza is involved with social and health workers and there are individuals weaving masks and other materials in their homes," he says.
The Ministry is also coordinating with the Spanish Federation of Clothing Companies for the production of masks and gowns. For its part, in the field of cement, various companies have offered to collaborate to eliminate the waste generated in health centers while the coronavirus pandemic lasts, as they say from Industria.
Another case of industrial reorientation is the one launched by the multinational ArcelorMittal in Avilés. The company's R&D team in Asturias has begun to design devices such as visors and protective glasses, and the making of helmets to apply pressure to the airways is also being studied. ArcelorMittal engineers have also been tasked with developing software projects for life support systems or any type of computer development that fits in hospitals. Company sources report that their project also aims to serve as a guide for all the initiatives that are being promoted on social networks and call on small companies and individuals who have 3D printers to "manufacture these devices in a coordinated and validated by experts ».
Solidarity donations
A clear staging of one of these movements to which they refer from ArcelorMittal and launched through the Internet is that of the group "Coronavirus makers", which can be accessed through the Telegram application. This non-profit initiative is being promoted by individuals and small companies who want to shoulder their shoulders with their 3D printing machines and are already donating to different centers items like visors and respirators. Luis Herram, from the furniture startup Periquette, participates in this virtual community. "We are working on the manufacture of protective visors for sanitary ware with a cost price of one euro that we will later supply free of charge," says Herram, who says that, for the moment, he has left the furniture design to which he has been dedicates professionally.
Some of the individuals who join the maker movement are already practicing at home or in their small companies, waiting for the appropriate authorization. Other of these devices have already been donated, such as the thousand masks manufactured by the "Sevilla Maker Society", which have been distributed by various health centers in the Andalusian province.