Spanish households consume 143.38 million kilos of ice cream in a year, 5.8% more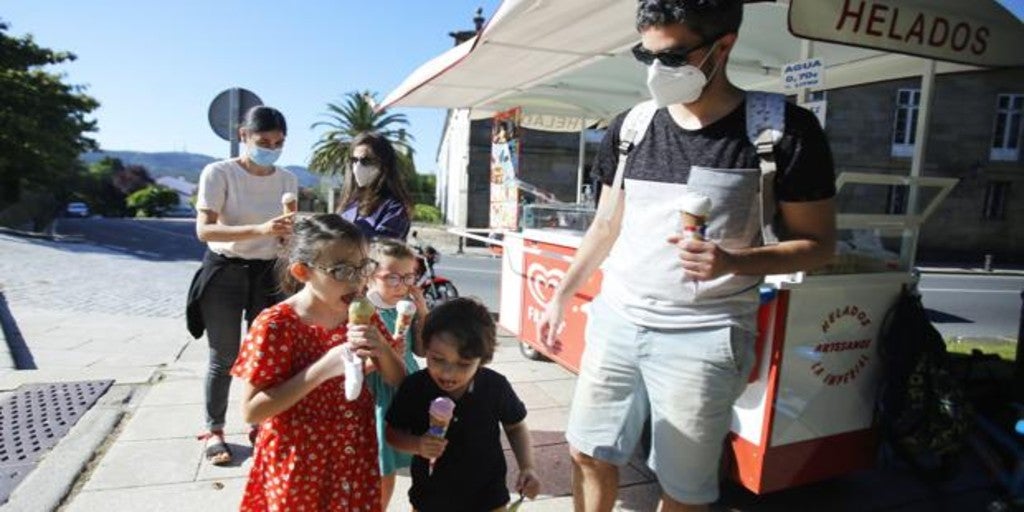 Madrid
Updated:
save

At the end of May 2020, the consumption of ice cream in Spanish households reached the 143.38 million kilograms. Which represents 5.8% more than a year ago, according to a preview of the Household Food Consumption Panel prepared by the Ministry of Agriculture, Fisheries and Food. In this period, Spanish households have spent 529, 28 million euros in the purchase of ice cream. This is 7.9% more, which is attributed to a rise in the average price of a kilo that has risen 2.1%.
Based on the Panel's data, each Spanish has consumed 3.16 kg of ice cream between May 2019 and May this year. That is, 0.20 kg more than a year ago and an increase of 6.9%. Spending per person and year has risen by 0.97 euros (9.1%), standing at 11.67 euros.
A "very cyclical" consumption
From Agriculture they have found that the consumption of ice cream is "very cyclical" and live its most intense moments in the summer. Specifically, 20.8% of the volume acquired by each Spaniard was accumulated in July and 17.7% in August.
By autonomous communities, the highest consumption of ice cream per capita between May 2019 and May 2020 has occurred in Balearic Islands, Canary Islands, Castilla-La Mancha, Valencia, Andalusia and Catalonia. Areas that tend to register higher temperatures in summer.
If we take as a reference the gross volume consumed Andalusia (27.19 million kg) stands out, representing 18.97% of the total, followed by Catalonia (24 million kg, 16.75%), Madrid (19.06 million and 13.30%) and Valencia (17 , 18 million and 11.98%). On the other hand, the communities that registered the least consumption were La Rioja, Cantabria and Navarra.
Regarding the value of what was boughtCatalonia is the one that has made the largest purchases with 99.90 million euros and 18.88% of total spending. Next is Andalusia (91.84 million euros, 17.35%) and Madrid (75.09 million euros, 14.19%). At the other extreme, the autonomous regions of La Rioja, Cantabria and Navarra, which were the ones that spent the least.
Preference for supermarkets
Regarding the sales channel, six out of every ten kilos acquired were in a supermarket (60.7%) and a quarter of the volume was in discount stores (24.9%), with the same percentage of sales increases. Precisely the largest increase in the average price of ice cream occurred in supermarkets and hypermarkets, despite the latter having a sales share of only 9.4%.