Spanish exports plummet 15.8% in the first half due to Covid and confinement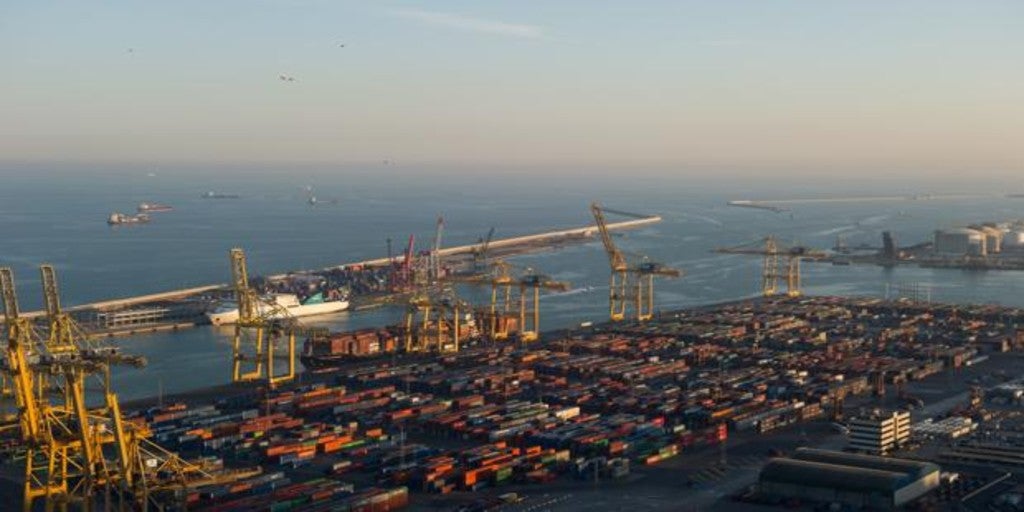 Madrid
Updated:
save

Spanish merchandise exports have fallen 15.8% in the first half of the year compared to the same period in 2019, a collapse linked to Covid-19 and confinement, which paralyzed much of the productive fabric.
According to the trade balance data published this Friday by the Ministry of Industry, Trade and Tourism, merchandise exports have been reduced 9.2% in June compared to the same month of 2019, a decrease that joins those of March (14.5%), April (39.3%, the highest in the historical series) and May (34.4%).
In the whole of the first semester, Spanish exports have totaled 124,101 million euros (15.8% less) and imports, 131,675 million (18.8% less), resulting in a trade deficit of 7,573 million euros, 48.5% lower than in the first half of 2019. The fall in Spanish exports is above the euro zone average (13.1%), but below that of countries like France (21.5%).
The coverage rate (percentage of imports that can be paid for with exports) has thus been placed at 94.2%, more than three points higher than last year (90.9%).
The Secretary of State for Commerce, Xiana Méndez, has linked this evolution to the pandemic and highlighted that the reduction of the trade deficit shows that «Spanish companies are in good condition to take advantage of the recovery of international trade as it occurs ".
Negative evolution of the automobile
The decline in exports is mainly related to the negative evolution of the automotive, capital goods, energy products and consumer manufacturing sectors, while food, beverages and tobacco increased their sales abroad.
Exports to the European Union, accounting for 60.4% of the total, fell by 14.6% in the first half of the year while those directed to third countries have yielded 17.5%, an especially significant drop in sales to Oceania (which fell 30.8%), Latin America (26.9%) and Africa (23.7%) .
By autonomous communities, Exports have decreased in all regions except Extremadura, where they grew by 9.3%, with significant falls in the Canary Islands (30.2%), Asturias (25.5%) and the Basque Country (22.9%).
June
Regarding the June data, exports have reached 22,640 million, 9.2% less, and imports, at 21,158, 20.1% less. These data allow closing June with a trade surplus for the second consecutive month, in this case of 1,481.7 million euros -in June 2019 there was a deficit of 1,532.7-, and a coverage rate of 107%, 12.8 points higher than 2019.
In June they have increased sales abroad in the food, beverage and tobacco, consumer manufacturing and consumer durables sectors, while capital goods, energy products, non-chemical semi-manufactures and automobiles fell.
The decline in exports It has been more intense in those directed to third countries (16.2%) than in those destined for the European Union (4.5%), with an increase in sales to France and Germany.