Spanish comedies in front of 'Dune' on the billboard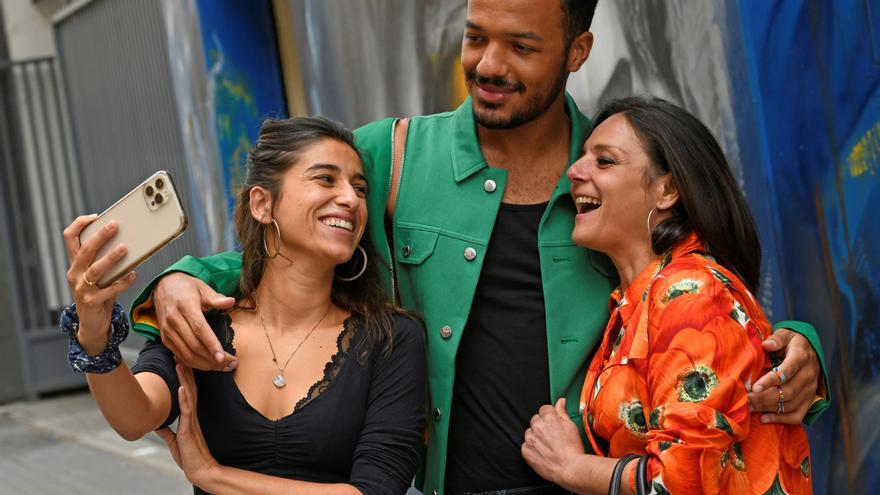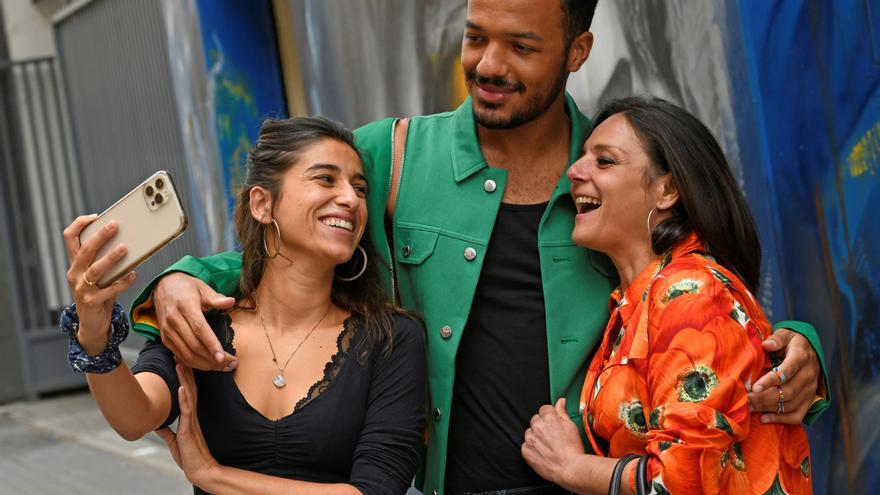 This Friday the Spanish comedies hit theaters'Brooklyn Sevillanas' and 'The unemployment club'to face the most anticipated premiere of the fall, 'Dune', the adaptation of Denis Villeneuve's Frank Herbert novel, with Timothée Chalamet, Zendaya and Javier Bardem in the cast.
'Dune', science fiction with a spectacular cast
Denis Villeneuve's 'Dune' ('Blade Runner 2049') is a new adaptation of Frank Herbert's science fiction novel (1965) with a spectacular cast that includes Timothée Chalamet, Rebecca Ferguson, Oscar Isaac, Josh Brolin, Zendaya, Stellan Skarsgård, Javier Bardem, Jason Momoa and Charlotte Rampling, among others.
The story of 'Dune' follows Paul Atreides, a member of the family in charge of the exploitation of Arrakis, the only planet that allows access to a very precious asset. The Harkonen, who previously controlled the planet plan to regain power and Atreides flees into the desert. There you will face countless dangers.
'Sevillanas de Brooklyn', multicultural love
From Villeneuve to Vicente Villanueva, theaters embrace their romantic comedy 'Sevillanas de Brooklyn', with Carolina Yuste, Sergio Momo, Estefanía de los Santos, Manolo Solo, Canco Rodríguez and Adelfa Calvo in the cast of this story of dance, love, deception and good people.
Ana (Yuste) is a brilliant young Sevillian dance teacher and the only sensible member of a family about to be evicted; the mother tries to avoid it by deceiving an agency that pays to have American students in high-end homes; They wait for a blonde 'Yankee', but an African American appears.
'The unemployment club' to fix the world
David Marquis writes and directs this comedy starring Carlos Areces, Fernando Tejero, Adriá Collado and Eric Francés, in the roles de four friends who meet every morning in a bar to have a few beers and fix the world in his own way: criticizing and ranting against everything and everyone
The film has the collaborations of Antonio Resines, Javier Botet, María Isasi and Carmen Ruiz and the music of Muchachito Bombo Infierno.
'The consequences': knowing, not knowing or not wanting to know
Written and directed by the Venezuelan Claudia Pinto, 'The consequences' is a terrible family drama starring Juana Acosta and Alfredo Castro, which was presented at the last Malaga Spanish Film Festival.
Fabiola (Acosta) doesn't like the lewd way her father looks at his 13-year-old daughter; During a trip to a small island, she becomes a spy within her own family nucleus, gripped by fear of what she may find and the need to know.
Family 'Ties', nothing more unbreakable in Italy
From Italy comes a family drama that begins in the present, but goes back thirty years when a marriage falls apart because of his infidelity while she drags her children in her suffering as a spiteful woman.
Directed by Daniele Luchetti, 'Lazos' adapts the novel 'Ataduras', by Domenico Starnone, who has participated in the writing of the script, and has a cast of leading figures in Italian cinema, such as Alba Rohrwacher, Luigi Lo Cascio, Silvio Orlando , Laura Morante or Giovanna Mezzogiorno.
'Billy'; the tortures of the Francoist policeman with real testimonies
Written and directed by filmmaker Max Lemcke, 'Billy' is a documentary feature film about the figure of Antonio González Pacheco, known in the Franco years by his nickname 'Billy the Child', that he died without having been tried for torturing his victims when he was a police inspector of the Social Political Brigade.
'Billy' tries to propose a trip to the past through a score of testimonies of victims and survivors who at that time were mostly university activists: Chano Galante, Roser Rius, Lidia Falcón, Josefa Rodríguez 'Asturias' or Francisco Rodríguez Veloso, are some of them.
Eppermint returns in 'Checkered Ninja: Mission Thailand'
From Denmark, the team of animation directors Thorbjørn Christoffersen and Anders Matthesen premiere 'Checkered Ninja: Mission Thailand', children's comedy, sequel to 'Checkered Ninja' (2018).
On this occasion, Eppermint manages to evade a prison sentence in Thailand, but Taiko and Alex, united again, set out to arrest him. Their friendship will come under intense pressure as they find themselves on a risky mission.
The story of 'Calamity' in cartoons
Nominated for the European Film Awards, to the Annie and winner at the Annecy Festival from the award for the best animated film, 'Calamity', by the Frenchman Rémi Chayé takes up the classic story of the Wild West.
It is 1863 and Martha Janes must learn how to handle the horses of a carriage in order to be able to participate in a convoy that transits through the western United States; one day he decides to put on pants and cut his hair.
'Life ahead' and 'Los palomos', in homage to Fernán Gómez
A Contracorriente Films celebrates the Centennial of Fernando Fernan Gomez (August 28, 1921) restoring two of his most emblematic films in theaters: 'Life ahead' (1958), written, directed and starring Fernando Fernán Gómez with Analía Gadé, José Isbert and Manuel Alexandre, among others; and 'Los palomos' (1964) directed by Fernán Gómez, who also signs the script with José María Rodríguez Méndez, starring José Luis López Vázquez, Gracita Morales, Mabel Karr and Fernando Rey.