Spanish cinema does not reach 100 million euros for the first time in six years | Culture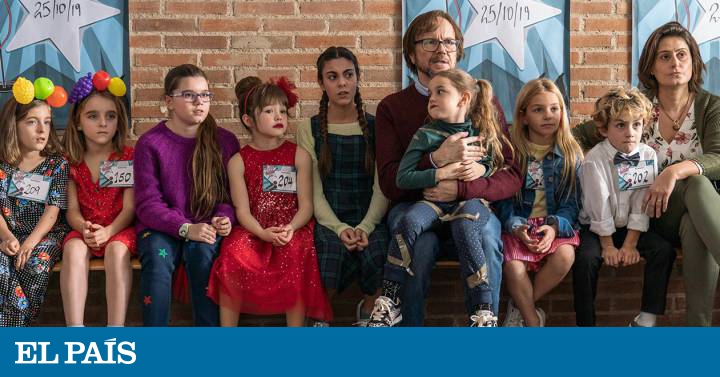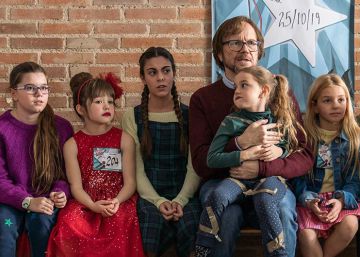 Yesterday at midmorning, in a sequence change, Santiago Segura (Madrid, 54 years old) attends the mobile. It is the second day of filming of Father there is only one 2, continuation of the highest grossing Spanish film of 2019, which he directs and stars as the previous one, and which already has a release date: July 17, 2020.
Question. When did you think about this second part?
Reply. When the first shoot was over, the children loved each other as brothers and began to cry. They wanted a second part. I explained that the thing was not so easy. But the box office and good general comments paved the way. In September I started writing the script. Anyway, another year that I leave myself without vacations. It's the bad thing about having a job that I like.
P. Never has a sequel been seen so quickly.
R. Effectively. Beyond those who shoot two or three films of a stroke, such as The Lord of the rings, at the distributor Sony told me that they have not even achieved it with Jumanji In my favor is that the cast craved it and that I sparked in writing. Many people wrote to me thanking family laughter, and I believe in that summer audience.
P. Is this movie born because you are also a father?
R. It helps you. That my daughters act in the film is because I have a great time with them and that I thought it was a wonderful memory for when I am not there.
P. Do you feel loved?
R. Sometimes they ask me if I am not angry at not being nominated for any awards, and I answer: "Do you think I am so selfish?" The best prize in the world are the spectators.
P. How is that connection achieved?
R. I try to do what I like, and make them movies that say something. In any case, Father there is only one It was a strange bet of mine for wanting to do family cinema. I know there will be people, even friends of mine, who tell me that they liked it even if it's not their kind of cinema. And among the torrentian public there will be some who did not like this comedy or the previous one that I directed, Bluntly. There are no secrets, or I don't know them. I do my best. And even that guarantees you nothing. A friend said that it costs the same to make a good movie than a bad one. In effort, in budget …
P. There is no magic formula …
R. Cinema is like river water, you can never drink the same water twice. It is not the same to watch a movie at four in the afternoon than at night, only accompanied. When people mess with The rise of the clones, Do you remember that 40 years have passed Star Wars? We all change.