Spanish and Peñate, good balance in Poland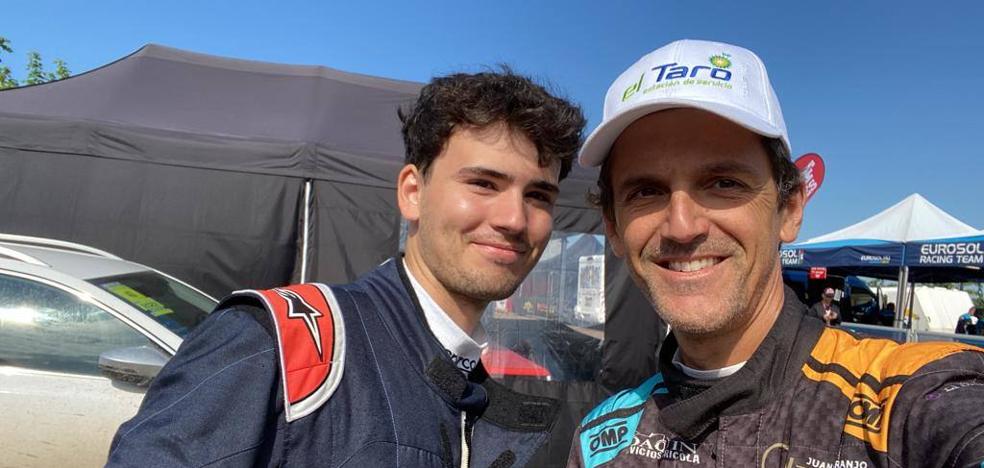 motoring
Although the final reading is positive, a road exit in the last one left them out of the classification in the European test
The Rally of Poland was where more vehicles in the Rally4 category were present in the European Rally Championship, so the competition was extremely tough at all times, but the Andorran driver Alex Español and the driver from Gran Canaria
Roger Penate They left a good balance in this test.
The positive part was the third place in the 5th Section and a fifth position in the following, but then the clutch broke in the last section on Saturday, made the co-driver from Santa Lucía and his Andorran driver return to the Super Rally test on Sunday,
but a few punctures and then that road exitwithout physical consequences, left them out of the final classification.
«It was a tough rally, from which you learn a lot and make you stronger. We started losing 1 second per km. in the morning and in the afternoon we already had two good times, but then we had a puncture and stopped to change and then we broke the clutch. And already on Sunday we were at 1 second per km. with nothing to play for, "he said.
"On the penultimate stretch on a quick left on dirty tarmac,
he slipped out from behind us and we went outside. Sito showed that even with his little experience he has the speed to be with the best in his category, there is still a lot of championship left, "commented his competition the co-driver of Gran Canaria, European Sports Island Rogelio Peñate.
Peñate's next appointment is back in the World Rally Championship (WRC), with the dispute over a myth in this specialty, the Safari Rally in Kenya. These are the personal sponsors of Rogelio Peñate who support this project: JN Centro Juan Naranjo, Bingo Lujan, BP El Taro, Copisteria Cervantes, Hotel Rural Triana, Joaquín Servicios Agrícolas, El Sitio Ibérico and UD Las Palmas.