Spain's crude imports fell in the second quarter to 2011 levels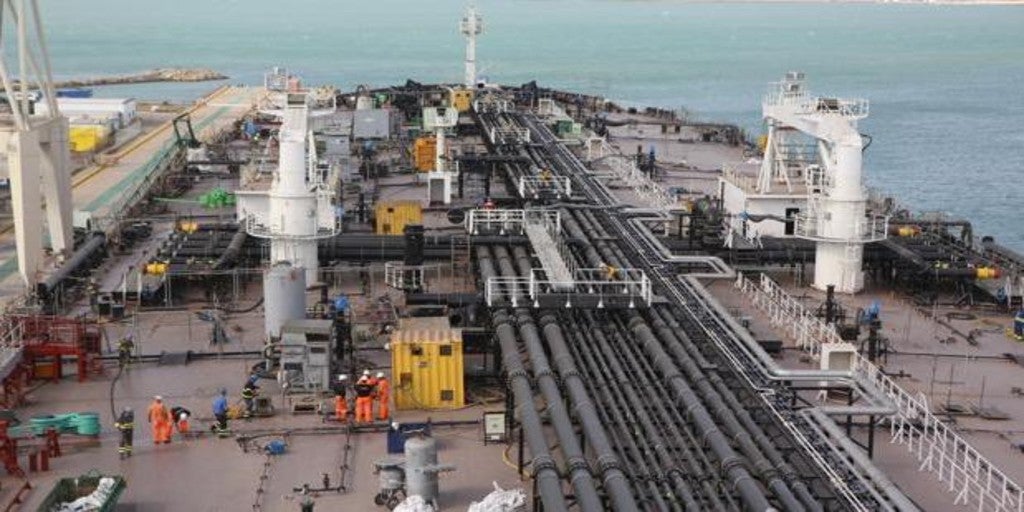 Madrid
Updated:
save

Spain imported 12.905 million tons of oil in the second quarter of the year, which is the lowest figure since the first quarter of 2011. The sharp drop in demand for petroleum products, such as fuel and aviation kerosene, has caused this decline.
Remember that the consumption of gasoline and automotive diesel fell by approximately 30% in June and 92% in the case of aviation kerosene.
In June, crude imports fell 28.8% Respect to the same month of previously year. The 4,018 million tons imported that month represent an annual decrease of 17.7% and 11.8% in 2020, according to data from Cores.
In June, 27 types of crude were imported from 18 countries and it is striking that nothing arrived from the United States for the first time in 14 months.
Nigeria (1,168 tons) was the first supplier of crude in June, with 29.1% of the total. It is followed by Mexico (443,000 tons), 11% -the lowest entries for a month of June since 2011- and Saudi Arabia (361,000 tons), 9.0%.
Crude from OPEC member countries It represented 55.4% of the total, with a decrease of 37.2% compared to June 2019. In the second quarter of the year, crude oil inflows from member countries fell by 37% over the same period in 2019.
Africa (-30.1% compared to June 2019) was the main supply area in the month with 38.6% of the total. It is followed by Europe and Eurasia (25.3% of the total; + 22.7% year-on-year), the Middle East (14.7%; -48.7%), North America (11%; -61.7%) and Central and South America (10.4% of the total), with the highest year-on-year increase of all supply areas (+ 43.3% vs. June 2019).