Spain will have its own NASA in 2023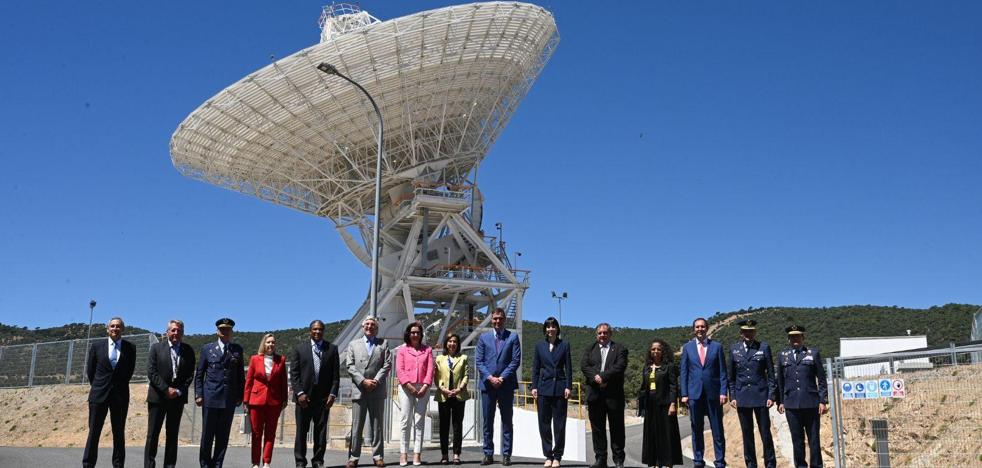 Science | Space
The Minister of Science and Innovation Diana Morant has announced, in a press conference, the approval of the creation of the Spanish Space Agency
The Government has approved, in the Council of Ministers this Tuesday, the creation of the Space Council, a high-level interministerial group that will be in charge of accelerating and ensuring the start-up of the Spanish Space Agency (AEE) -the equivalent of NASA in the United States -, with the aim of being operational in early 2023.
Despite the controversy generated in this regard about the place where the ESA headquarters will be erected, the Minister of Science and Innovation Diana Morant has not commented on the matter. Seville, Cebreros (Ávila), Puertollano (Ciudad Real), León, Teruel and the towns of Tres Cantos and Robledo de Chavela, in Madrid, are the territories that have shown their interest in hosting the project. Among them, the executive rejected the Madrid proposal from the beginning, in line with its plan to decentralize State institutions, something that has surprised many representatives of the aerospace industry, considering the capital would be the most operational place, and that annoyed especially to the president of the Community of Madrid, Isabel Díaz Ayuso.
This initiative is part of the Strategic Project for Aerospace Economic Recovery and Transformation (PERTE), which will mobilize 4,533 million by 2025. The aerospace sector in our country represents 1.2% of GDP and generates more than 150,000 direct and indirect jobs, according to government data. In addition, it contributes approximately 500 million euros a year, approximately, to space programs, until now managed mainly by the Center for Industrial Technological Development (CDTI).
A list of 70 countries

The creation of AEE was the desire of the aerospace sector to improve the position of our country in this industry for years. Spain is the fourth space power in the European Union and the fifth in terms of contribution to the European Space Agency (ESA), with 250 million euros, but it is one of the few European countries that does not have its own space agency, which makes us lose weight in ESA and many opportunities to participate in international space agreements.
As Morant explained, AEE will be attached to the Ministry of Science and Innovation, but will also have the presence of the rest of the ministries. Its function will be to coordinate all space activities at a national level and Spanish participation in international programs, as well as to promote research, development and innovation in the aeronautical and space sector.
Spain will thus join a long list of 70 countries that have their own space agency, such as the CNES in France, the ASI in Italy, the DLR in Germany or the UKSA in the United Kingdom, among others.