Spain will face Greece and Australia in the ATP Cup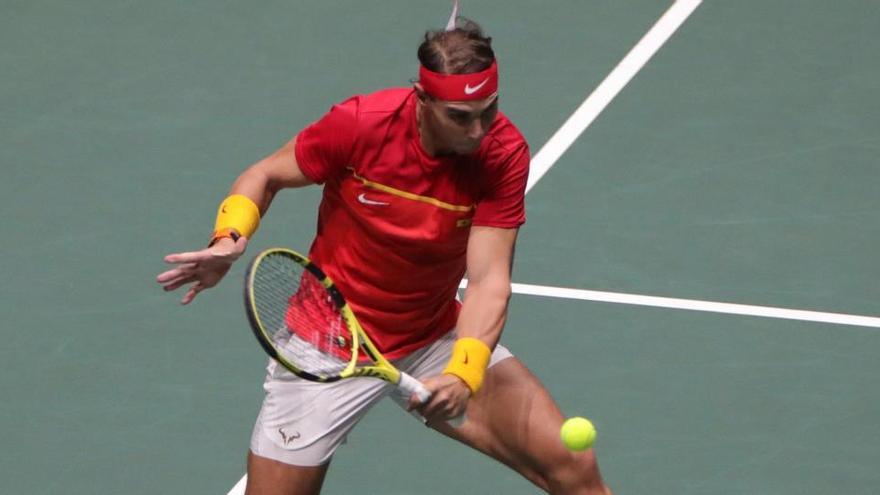 The Spanish team, led by Rafael Nadal, will face in group B of the ATP Cup to Greece by Stefanos Tsitsipas and to Australia by Alex De Miñaur in a tournament that will serve as preparation for the Australian Open.
The second edition of the national team competition organized by the ATP circuit itself will take place between 1 and 5 February at the Melbourne Park facilities and will feature the participation of only twelve teams nationals as a measure applied in the anticovid protocol.
The draw was held this Friday and had as special guests the former Australian players Mark Philippoussis and Todd Woodbridge.
The Spanish team, who will have Pepe Vendrell as captain, will once again be represented by Nadal and Roberto Bautista, Vendrell's ward, for individual parties; as well as by Pablo Carreño and Marcel Granollers for doubles.
That is why Nadal will face the sixth world classified Tsitsipas, in the clash against the Greeks, and with the young De Miñaur (23rd world), with regard to the duel against the local team.
For his part, Bautista will have a less demanding match against Greece, given that he will face Michail Pervolarakis (462nd world) but a difficult match against Australia since he will have to overcome John Millman (38th world).
Reigning champion Serbia, led by number one Novak Djokovic, is the favorite of a group A that will share with Germany, championed by Alexander Zverev, and Canada, led by Denis Shapovalov.
The third favorite of the championship, Austria, will have to overcome Italy and France to improve the performance of the last edition in which they fell to the first exchange.
Dominic Thiem, Austrian first classified and third in the world, will face Italian Matteo Berrettini and Frenchman Gael Monfils during the group stage.
Finally, Group D will feature the participation of Russia, Argentina and Japan who will offer duels of the highest level among their first seeds. Daniil Medvedev, Diego Schwartzman, and Kei Nishikori.
The top two finishers in each group will go to the semifinals, so only three of the twelve participants will say goodbye after the first hurdle.
Group A: Serbia, Germany and Canada
Group B: Spain, Greece and Australia
Group C: Austria, Italy and France
Group D: Russia, Argentina and Japan
Team Player No. 1 Captain
Serbia Novak Djokovic Viktor Troicki
Spain Rafael Nadal Pepe Vendrell
Austria Dominic Thiem Wolfgang Thiem
Russia Daniil Medvedev Evgeny Donskoy
Greece Stefanos Tsitsipas Apostolos Tsitsipas
Germany Alexander Zverev Mischa Zverev
Argentina Diego Schwartzman Diego Schwartzman
Italy Matteo Berrettini Vincenzo Santopadre
Japan Kei Nishikori Max Mirnyi
France Gael Monfils Richard Ruckelshausen
Canada Denis Shapovalov Peter Polansky
Australia Alex de Miñaur Lleyton Hewitt