Spain will be seeded in the draw for the qualification for the World Cup in Qatar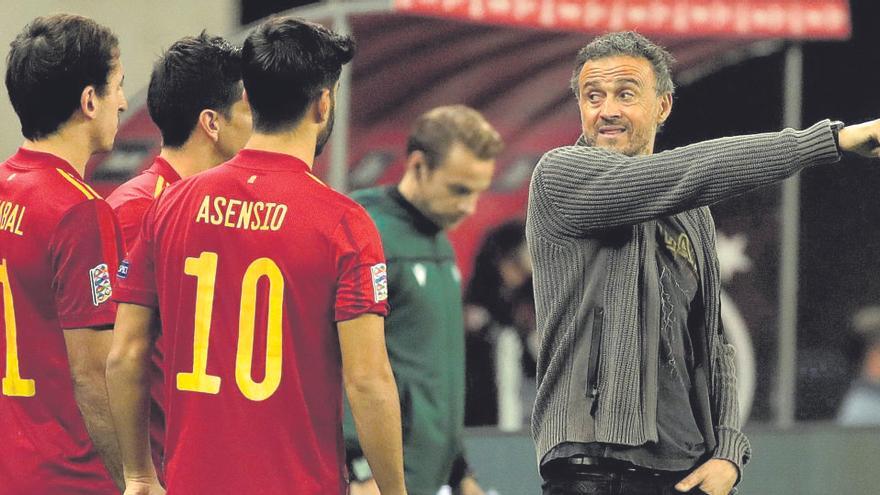 Spain will be included in Pot 1 of the qualification draw of the UEFA for the Qatar 2022 World Cup on December 7, together with France, England, Portugal, Italy, Croatia, Denmark, Germany and the Netherlands.
The FIFA confirmed the composition of the six drums of the draw, in which the selections will be assigned to a group from A to J, after making their last classification public this Friday, after the national team matches played in November.
The European qualifying round for Qatar 2022 will be played between March and November 2021. The first ten of the group will achieve the square directly and the second ten will face each other in qualifying rounds.
In these qualifying rounds, the first two groups of the League of Nations 2020-2021 with the best classification and who have not qualified directly for the World Cup, nor participate in the qualifying rounds as second group.
These twelve combined will be divided into three groups that will play single-match qualifiers in March 2022, to decide the last three European teams who will participate in the World Cup.
The December 7 draw It will be held virtually in Zurich at 6:00 p.m. (CET)
Pot 1: France, England, Portugal, Spain, Italy, Croatia, Denmark, Germany and the Netherlands.
Pot 2: Switzerland, Wales, Poland, Sweden, Austria, Ukraine, Serbia, Turkey, Slovakia and Romania.
Pot 3: Russia, Hungary, Republic of Ireland, Czech Republic, Norway, Northern Ireland, Iceland, Scotland, Greece and Finland.
Pot 4: Bosnia and Herzegovina, Slovenia, Montenegro, North Macedonia, Albania, Bulgaria, Israel, Belarus, Georgia and Luxembourg.
Pot 5: Armenia, Cyprus, Faroe Islands, Azerbaijan, Estonia, Kosovo, Kazakhstan, Lithuania, Latvia and Andorra.
Pot 6: Malta, Moldova, Liechtenstein, Gibraltar and San Marino (these teams will occupy the sixth position in groups F to J).