Spain will ask Brussels to reform the electricity market and cap the price of CO2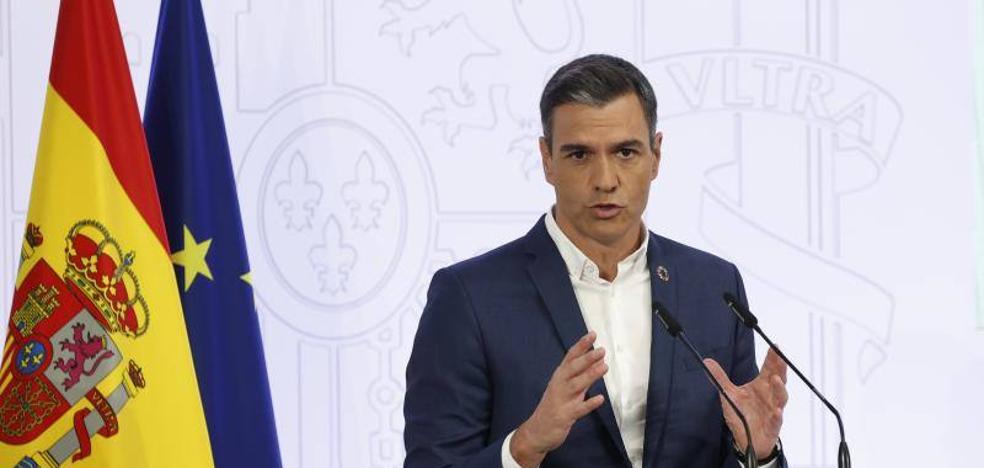 economy
The President of the Government, Pedro Sánchez, assures that these measures will help bend the inflation curve
The President of the Government, Pedro Sánchez, has announced that
in September it will submit a proposal to the European Commission to reform the operation of the electricity market and decouple the price of gas from the wholesale price, as well as the establishment of a maximum cap on the price of CO2 emissions.
At a press conference this Friday to present the 'Compliance' report, Sánchez assured that these two measures will allow «
bend the inflation curve«, which is fired as a result of the impact of the invasion of Ukraine.
Likewise, it has advanced that in the Council of Ministers on Monday
a package of urgent measures for efficiency and energy saving will be approvedin line with what all European countries are doing.
"We have done a lot, but we have to go further," assured the Chief Executive, referring to the new measures with which he intends to reduce inflation in the coming months.
Inflation keeps rising

Inflation in Spain rose again in July to stand at
at 10.8% in annual ratedue to the rise in food, electricity and clothing and footwear, marking its highest level since September 1984, according to the advanced indicator published this Friday by the National Institute of Statistics (INE).
Sánchez, who has appeared without a tie, has stated that he has given order to his ministers and senior officials of the Administration
to follow his example and has encouraged the private sector to do the same, in order to reduce the need to use air conditioning in the workplace.
"We are going to do our part of the work," Sánchez assured about the energy saving plan agreed on Wednesday by the EU energy ministers.
Asked about the
measures that will approve on Monday the Council of Ministers, the President of the Government has affirmed that these will be known on the same Monday after their approval.
Sánchez also highlighted in his speech that the European Commission (EC) has transferred this Friday to Spain
€12 billion corresponding to the second tranche of the post-pandemic recovery fund.