Spain smashes Kazakhstan 16-4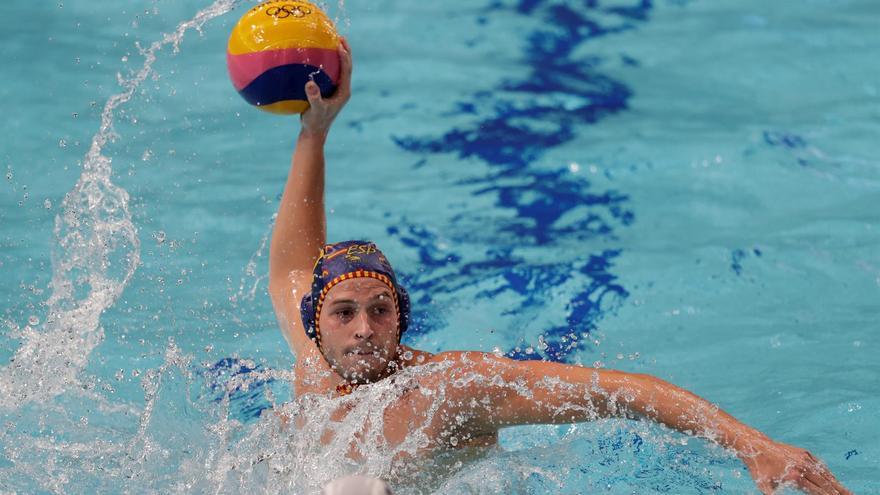 The Spanish men's water polo team consolidated its leadership in group B of the olympic tournament by getting, vs. Kazakhstan 16-4, their third win in as many games. After defeating Serbia (13-12) and Montenegro (8-6), David Martín's men, current world and European runners-up, achieved a comfortable victory over the bottom side on Thursday, putting into action players who had had less minutes. Murat Shakenov beat Álvaro Granados the first possession sprint of the match, but it was the only advantage the Kazakh team gained in the match. Alberto Munárriz opened the account in the first minute and Spain closed the first quarter with 3-0 in their favor.
The Spaniards easily reached the Kazakh goal and found comfortable shooting positions against a team that had conceded 42 goals in its first two games and scored 12.
The meeting lacked history. The goals were falling from the Spanish side relentlessly (6-0 at halftime). Only halfway through the third quarter did the Kazakhs beat the Spanish goal for the first time, through Markovic.
Spain, which had its top scorer of the match in Granados, with 5 goals from 7 shots, will complete its career in group B of the preliminary round this Saturday against Australia and Monday, August 2 against Croatia.