Spain scores the first point in the Billie Jean King tennis Cup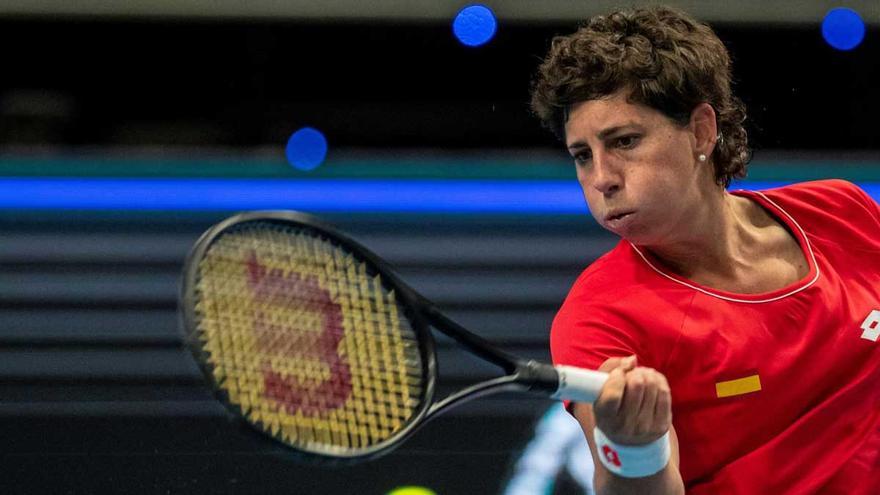 Spain achieved this Monday the first point in the Billie Jean King Cup finals, after defeating Slovakia in an even match that was defined in the doubles match, where Sara Sorribes and Carla Suárez beat Viktoria Kuzmova and Tereza Mihalikova 4-6, 6-2 and 1-0.
Sorribes had equaled this series before, after beating Anna Karolina Schmiedlova 6-3, 3-6 and 6-2, in a confrontation that had been complicated after the initial defeat of Carla Suárez against Viktoria Kumzova.
The Slovaks kept their options until the final set, played as a ten-point tie break, which closed with a score of 10-7 for Anabel Medina's.
"When you have a partner it is easier. What we did makes me proud," said Sorribes after the exciting tandem crossing with the Canarian.
"Now we will have a lot of work with the 'physio'", Suárez said, who said goodbye to the professional circuit this year, but showed good feelings today on the Universum track of the O2 Arena pavilion in the Czech capital in this renamed Federation Cup that is being held here until Saturday.