Spain registers one of the largest falls in real wages in the OECD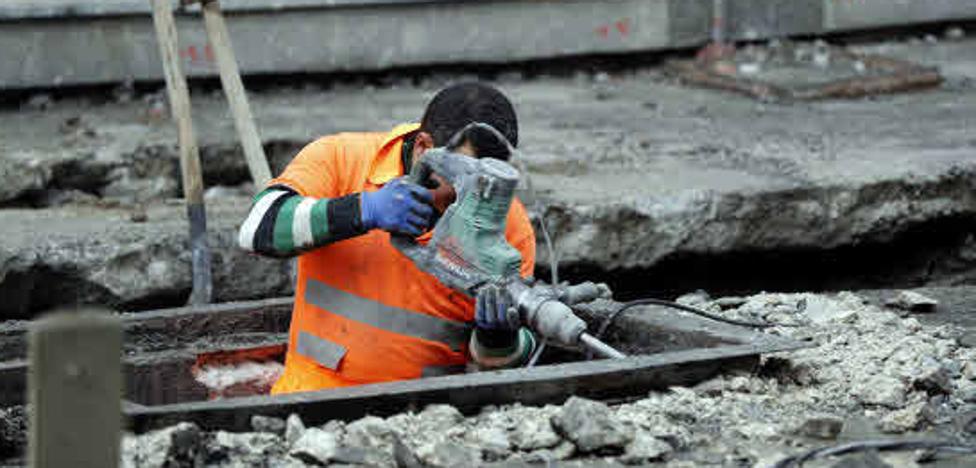 The organization warns that workers will lose 4.5 points of purchasing power this year, a cut only surpassed by Greece, and asks governments to raise minimum wages
The unbridled escalation of inflation is having a major impact on the pockets of workers, to a greater extent in Spain than in the rest of the world's countries. This is what the Organization for Economic Cooperation and Development (OECD) warns in a report published this Friday, in which it estimates that real wages (that is, discounting the effect of inflation) will fall in Spain twice as much as the average of the most advanced countries and will cause a loss of purchasing power of 4.5% this year. This is "one of the strongest declines observed among the countries for which data is available - only surpassed by Greece - and a substantial cut in the purchasing power of workers, since consumer prices in Spain continue to rise to levels all-time highs," according to the organization.
Indeed, the wages of workers protected by the umbrella of the agreements rose by an average of 2.6% until August, a figure slightly higher than the figure for July (2.56%) and the highest rise in the 21st century -according to the latest collective bargaining data published this Friday by the Ministry of Labor-, but it represents a significant loss of almost eight points of purchasing power, since inflation stood at 10.4% in August.
In addition, the OECD forecasts that the real value of wages will continue to decline during 2022, while inflation is expected to continue at high rates and, in general, well above the levels foreseen in the corresponding collective agreements signed for 2022.
The agency specifies that this crisis in the cost of living is "disproportionately" affecting households with lower incomes, which were already the segment of the population furthest behind in the recovery of employment after the pandemic and are forced to dedicate a a much larger part of their income than other groups to energy and food.
For this reason, and in the midst of the debate in Spain about raising the minimum wage by 2023, he considers it "essential" to support the real wages of workers who have lower pay and asks governments to study formulas to adjust official minimum wages and effectively maintain the purchasing power of low-wage workers. "Implementing social transfers, on a temporary, means-tested basis, targeted at those most affected by food and energy price hikes, would also support the living standards of the most vulnerable," he argues.
At the same time, it points out that "in the current circumstances it is essential that an active debate be established around wages between governments, workers and companies, given that none of them can absorb the cost associated with the rise in prices on its own. of energy and basic products. To do this, he urges a new impetus to collective bargaining, while rebalancing the bargaining power between employers and workers and allowing employees to negotiate their salary under equal conditions.