Spain recovers the world title of water polo after taming its black beast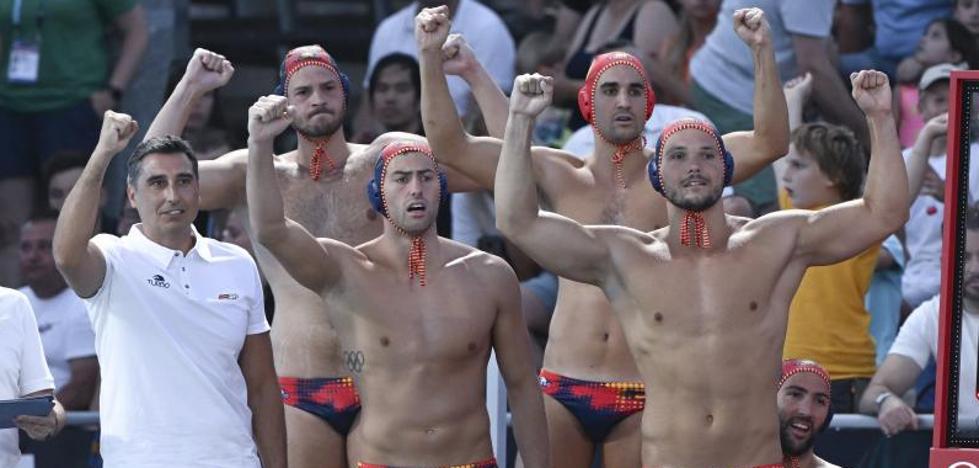 The sudden death of the penalty shootout elevates the team led by David Martín in the final played against Italy in Budapest
Twenty-one years later, and after losing three finals, Spain is once again the water polo world champion. The team led by David Martín beat Italy, its black beast, in the final played in Budapest and won a gold medal that once again places it as a great benchmark in this sport.
The sudden death in the penalty shootout resolved a volcanic duel between two great powers, after Italy discounted two goals in the last minutes, when Spain was already caressing victory, to sign regulation time with a tie at nine. But the goalkeeper Eduardo Lorrio stopped the shot from the transalpine Cannella and gave glory to Spain, since Granados had converted his own.
It is the third time that Spain has been proclaimed world champion in water polo, a feat that serves to crown a generation in which the unity of the dressing room and the winning mentality are some of the keys to success. After four runners-up, Spain comes out of the pool again touching the sky.