Spain receives 7.5 million tourists in June, triple that in 2021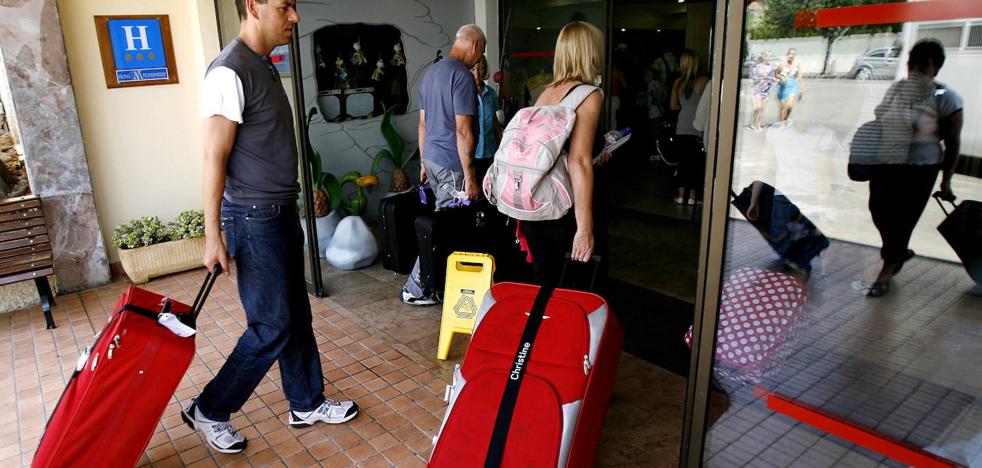 The rise in prices and the desire to consume triggers the total expenditure of internationals to 8,993 million euros, but the figure is still below June 2019
Tourism is consolidated as one of the few engines of the Spanish economy in full threat of a slowdown ahead of the final stretch of the year. The country registered 7.5 million international tourists in June, 236.6% more than in the same month of 2021, when 2.2 million visitors arrived.
The total expenditure made by them also shot up to 8,993 million euros, practically tripling the 2,422 million registered in June 2021.
However, this good news is somewhat clouded if one takes into account that last year was still marked by the pandemic and mobility restrictions. In fact, if the data is compared to June 2019, this month would not have exceeded those pre-pandemic levels. In that period, spending reached 9,686 million euros, still 7% more than in June this year.
This comparison could lower the optimism around the forecasts that pointed to a record summer. Even so, the recovery continues to be notable in the sector in terms of spending, also taking into account that the average duration of trips is 6.9 days, 0.5 less than in June 2021.
The rise in prices and the desire to spend after two years of restrictions has caused the average expenditure per foreign tourist to stand at 1,205 euros in June, with an annual increase of 10.3% (a figure that is close to current inflation) . During the first six months of 2022, the total expenditure of international tourists increased by 515.5% compared to the same period of the previous year, reaching 35,769 million euros. This figure is somewhat closer to the 40,000 million registered in 2019.
The United Kingdom is the main country of residence, with 1.8 million tourists, which represents 24.2% of the total and an increase of 1,165.9% compared to June 2021. Germany and France are the following countries with the most tourists visiting Spain. Germany contributes 1.1 million (125.8% more in annual rate) and France 865,973 (97.4% more).
Among the rest of the countries of residence, the annual growth of tourists from Ireland (1,424.3%), the United States (806.8%) and the Nordic countries (239.7%) should be highlighted.
If the first half of the year is taken into account, the number of tourists visiting Spain increased by 457.0% and exceeded 30.2 million. In the same period of 2021, 5.4 million arrived.
The main issuing countries in the first half of 2022 are the United Kingdom (with about 6.5 million tourists and an annual increase of 2,253.5%), Germany (with almost 4.4 million, and an increase of 272.4 %) and France (with more than 3.9 million, 232.8% more)