Spain received 83.7 million tourists last year and achieves its seventh consecutive record | Economy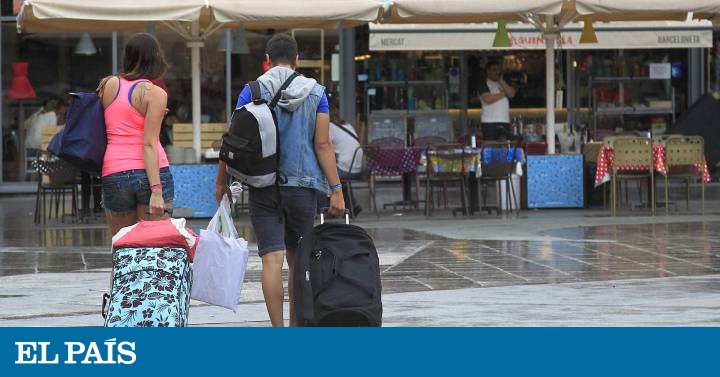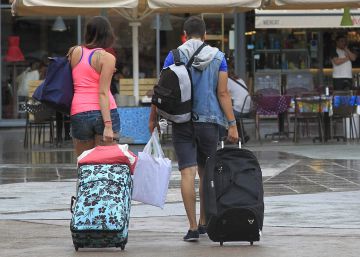 Spain's appeal to foreign tourists seems inexhaustible. Last year the country received 83.7 million travelers, 1.08% more than a year earlier, which is achieve his seventh consecutive record, as published by the INE on Monday. A small rise (less than that of 2018), but that keeps it vigorous and continues with annual increases. A strength of the sector that is especially visible in the expenditure of visitors, which grows at a higher rate (2.82%) and exceeded in 2019 the 92,000 million euros.
Thus, the year closed positively in the arrival of tourists despite the symptoms of exhaustion of the sun and beach tourism model. Proof of this is that declines were recorded in the key months, in summer. Specifically, there were falls in May, July, August, September and October. This ceiling that has practically been touched in the central months of the year is explained by several factors: saturation in the main destinations of the coast, where there are practically no more tourists, and the recovery of other competing destinations in North Africa.
In the first case, the reality of some sun and beach points is worrisome. In high season, there seems to be no more travelers or these areas are willing to fit. In fact, in recent years there have been episodes of turismophobia that worry about the damage it does to the image of the sector. "It is a serious problem in some territories that also affects basic resources and will have to raise the carrying capacity of the areas and limit tourism," argues Juan Ignacio Pulido, Professor of Applied Economics at the University of Jaén.
In addition, the Spanish growth margin has been narrowed last year by the resurgence of large competitors in the Mediterranean. A trend that began in 2018 when destinations such as Turkey, Tunisia or Egypt began to register strong increases once instability and insecurity in the area were cleared. "The horizon is of sustainability or of losses in volume with these destinations because in price we cannot compete with them," José Luis Zoreda, Vice President of Exceltur, explained to EL PAÍS recently.
In the last month of the year, 4.3 million travelers arrived, almost 1% less than a year earlier. A drop that is explained by the fall of German (-7.42%) and British (-7.70%) tourists, something that was expected in part by the effect of the bankruptcy of Thomas Cook. In terms of spending, the sector endured the decline and managed to enter just over 5,000 million, which represents a very slight increase (0.08% more).