Spain pays the bulk of Biden's European steel tariffs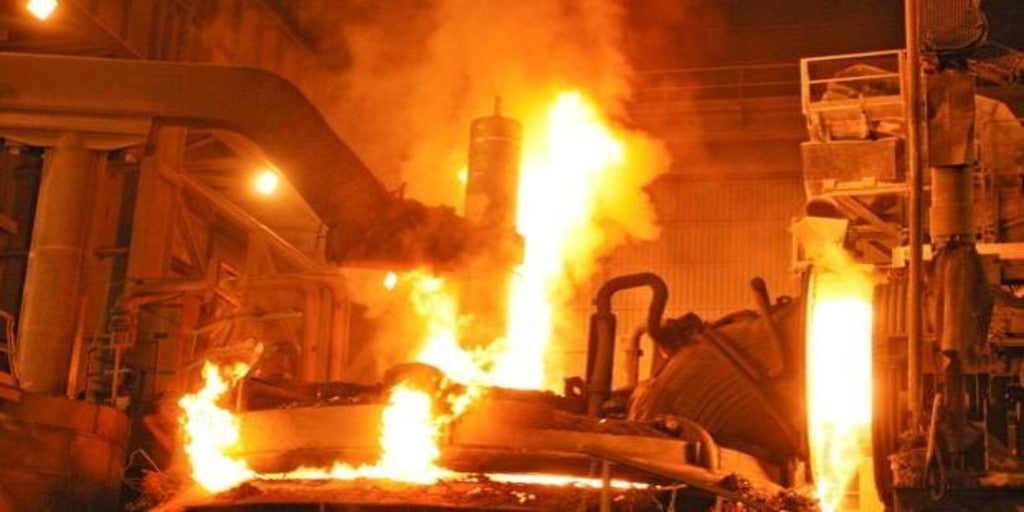 Washington
Updated:
Keep

Spain is being one of the countries most affected in the world by some of the tariffs that Joe Biden maintains from the time of Donald Trump. According to a preliminary report, between 2020 and 2021 the import of steel products, especially non-alloy steel, has dropped dramatically, by more than half. The Biden administration maintains tariffs of 25% on steel and 10% on aluminum against European imports, even as some trading partners such as Canada and Mexico have had theirs lifted.
That report, titled 'Imports for the consumption of steel products in the USA' has been compiled by the Economic Division of the American Census, and it clearly states that "the largest increase [de importaciones] with other countries it occurred with Canada. The decreases occurred mainly with Brazil, Australia and Spain ".
There is no other European country as affected as Spain, which has gone from competing in steel exports to the US with the Netherlands, Austria and Italy to being below them. It is more, while Spain has seen its exports plummet of steel to more than half, these rise in other European countries such as France, Germany, Italy and Sweden. According to data from the Union of Steel Companies (Unesid), Spain has accumulated several years of decline in steel exports to the US, which are surpassed by sales to other destinations such as France, Portugal or Italy.
The Spanish Minister of Industry, Commerce and Tourism, Reyes Maroto, held a series of bilateral meetings in Washington last week, in which, according to her, the problem of the tariffs imposed in his day by Trump was also discussed. The President of the Spanish Government, Pedro Sánchez, was also visiting last week, and did not stop in Washington or was received at the White House.
Sánchez said that his visit was of a commercial nature and business, but did not enter into the serious problem that for the Spanish steel industry is this tariff charge.
According to the data in that census report, between January and May 2020, Spain sold goods equivalent to 152,487 metric tons of steel to the United States for a value of 116 million dollars. Between January and May 2021, that weight dropped to 74,657 metric tons, worth just 74.6 million. The main losses are those of unalloyed steel, which falls from 134,135 metric tons to 57,761, worth 78 million dollars, to just 42 million.
Already in 2018 Unesid and the aluminum employer (InfoAEA) warned that up to 400 million euros were at stake of exports of these materials if Trump imposed tariffs on the two products.
Much is the pressure from europe on Biden to lift those tariffs. The same US president hinted on a visit to Britain last month that he could alter European steel and aluminum tariffs in the future, but not immediately.
After recently reaching an agreement to suspend for five years the tariffs related to the trade dispute caused by the aid to Airbus and Boeing, the president of the European Commission, Ursula von der Leyen, said that her priority is to find a solution for the tariffs related to steel and aluminum. German Chancellor Angela Merkel also asked Biden to lift them up during a visit to Washington – the only one by a European president – two weeks ago.