Spain looks for its place to the quarterfinals of the Eurocopa facing Croatia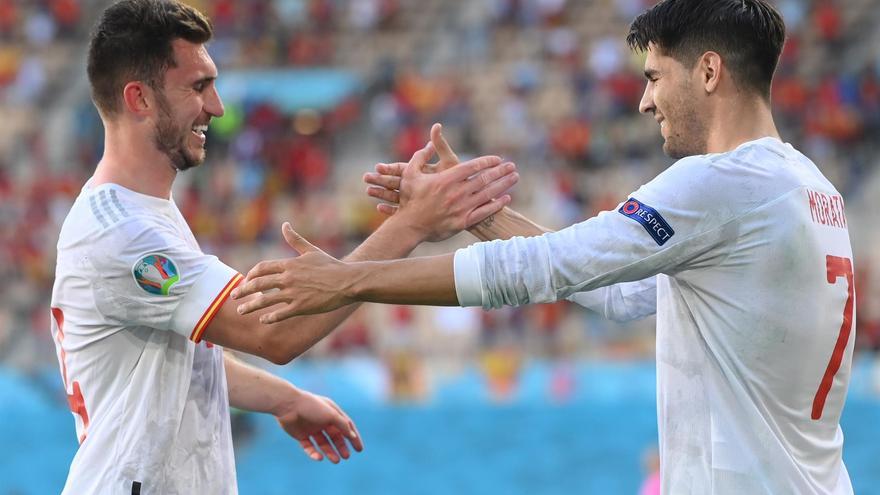 New decisive afternoon for the Spanish team at Euro 2020. After defeating Slovakia, Spain plays its pass to the quarterfinals of the European competition against Croatia, a match that Telecinco will broadcast from the Parken Arena in Copenhagen with the narration by Manu Carreño and the comments of José Antonio Camacho, Kiko Narváez, Ricardo Reyes and Matías Prats Chacón.
New chapter of 'Woman' on Antena 3
For its part, 'Mujer' returns tonight (10:45 p.m.) to Antena 3 with a new chapter. On this occasion, Bahar will open her heart sitting with Fazilet. The protagonist will tell you about the loves in her life, about the men who have made her feel, love. One was love at first sight; another, on the other hand, made her feel alive again and not only to be a mother, but to feel like a woman. Time to talk about Sarp and Arif. Besides, everything is about to come to light ... Sirin, face to face with Arif, is debating whether or not to make the biggest confession of all: his most hidden secret ... Is Sirin keeping a new trick up his sleeve?
'Queen Victoria and Abdul' in La 1
The 1 of TVE begins week with the film 'Queen Victoria and Abdul' (10:10 pm). Abdul Karim, known as 'El Munshi', became Queen Victoria's servant in 1887. After the young man gained the affection of the monarch, he ended up being her personal secretary and confidant during the last years of her life. the queen, something that was not well received within the Royal House.
'Fast and furious: even faster' in Cuatro
'Fast and furious: even faster' occupies the prime time of Cuatro tonight (10:50 pm). Fugitive Dom Toretto and Detective Brian O'Conner meet again in Los Angeles, but their relationships do not improve. Forced to face a common enemy, they have no choice but to join forces if they want to defeat it.
LaSexta offers 'Operation UNCLE'
In addition, laSexta is also betting on a new 'Operation UNCLE' pass (10:30 pm). Cold War, 1960s. Two secret agents, Napoleon Solo, of the CIA, and Illya Kuryakin, of the KGB will be forced to forget their differences and form a team whose mission will be to put an end to a mysterious international criminal organization that aims to destabilize the fragile balance of power brought about by the proliferation of nuclear weapons. The daughter of a missing German scientist is the key to infiltrating the organization, finding the scientist, and preventing a world catastrophe.