Spain lights up green to make ALS sufferers visible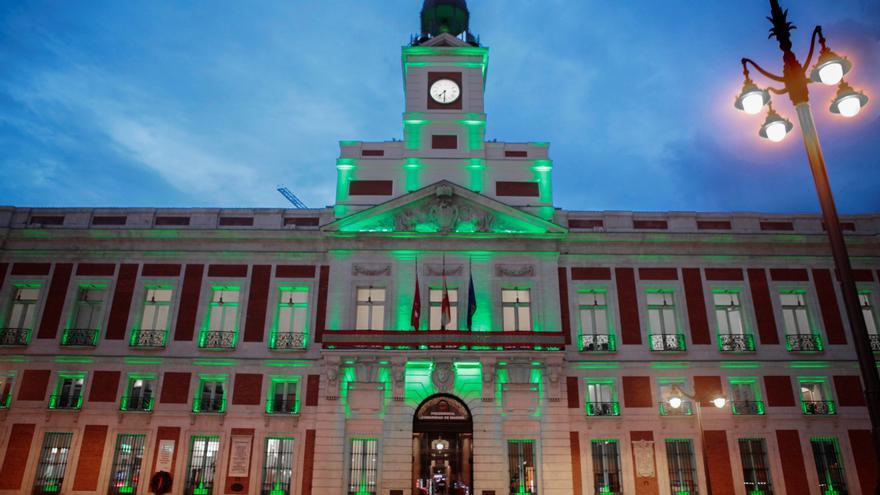 The most emblematic buildings and monuments of Spain and Latin America will be illuminated in green this Monday as part of the campaign #LightforlaELA launch to make visible Amyotrophic Lateral Sclerosis patients on the occasion of the World Day of this pathology.
It is the second time that this initiative has been held at an international level, to which they have joined more than 250 municipalities in support and solidarity with the affected people, stating that "ALS exists," according to a statement from the Luzón Foundation and family and patient associations.
In addition, the Spanish Association of Amyotrophic Lateral Sclerosis (adELA) celebrates this day under the slogan "No patient without specialized services at home " to claim a caregiver at least eight hours a day and physiotherapy, speech therapy and psychology services for these patients.
In a statement, the Spanish Association of Amyotrophic Lateral Sclerosis (adELA) ensures that the strong impact of this pathology on the physical capacities and autonomy of the person make them require continuous support.
In addition, it emphasizes that families who can hire special services and caregivers achieve a better quality of life for the patient and increase their survival.
The Luzón Foundation has calculated the cost of constant care that an ALS patient needs at 40,000 euros per year, of which the public health system it only covers 10%.
According to their data, in Spain, only 5.6% of patients can contract a professional caregiver.
Amyotrophic Lateral Sclerosis is a disease of the Central Nervous System, characterized by a progressive degeneration of the upper and lower motor neurons, manifested by muscle weakness that can progress to paralysis.
It is estimated that in Spain there are 3,000 people affected and that each year about 900 new cases are diagnosed. Half of the patients die in less than three years, 80% in less than five, and the majority (95%) in less than 10 years.