Spain leads the race against hepatitis C: in 2024 it will be eliminated | Society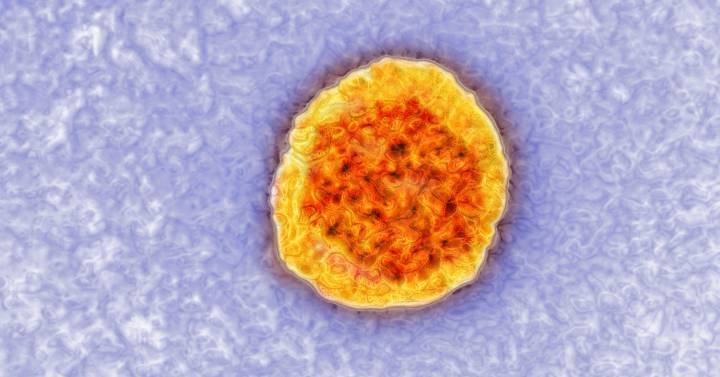 Spain leads the global fight for the elimination of hepatitis C, an asymptomatic virus that in the long term can cause two lethal diseases: cirrhosis and liver cancer. In 2024, it will be the second country in the world to eliminate the disease – behind Iceland, which will do so in 2023 -, according to a study by several research centers on diseases of U.S Y Germany, which analyzes the action plans against the virus from 45 countries and makes a mathematical projection of the future. While, the World Health Organization (WHO) This Thursday has called on all countries to invest in treatments to eliminate the disease in 2030. Spain is ahead.
La Rioja, the first region in the goal
The regional government of La Rioja announced on July 20 that the region had managed to eliminate the hepatitis C virus from its territory, according to the newspaper The Rioja. This community has diagnosed 91.1% of those who suffer from this disease and has treated 1,144 people, with a success rate of 97%. According to the figures of the Riojan Executive, there are still 36 patients who refuse to be treated. "It is a territory with a small population (315,675 inhabitants), but it indicates that we are going in a good direction and that things are being done well," explains the hepatologist of the Peace Hospital Javier García-Samaniego. This doctor says that Cantabria is also close to eliminating the virus.
"If we continue treating and diagnosing the same number of patients a year, it is logical that we are the leaders, few countries have made an effort similar to that of Spain," explains Javier García-Samaniego, head of the Hepatology section of the La Paz University Hospital. Since the launch of the national plan against hepatitis C, in 2015, in which more than 2.5 billion euros have been invested, 130,000 patients have received treatment and have managed to eliminate the virus thanks to a pill, according to data from the Ministry of Health. A drug with a high cost that has been one of the big bets. "The Government prioritized that fight and managed to close an advantageous agreement with the pharmaceutical companies; achieved a lower price by buying more medicines, "says García-Samaniego. That negotiation earned Spain to go from 50,000 euros of treatment per patient in 2015, to 7,000 paid today. In a first phase, until 2017, priority was given to the most serious patients, with the highest risk of death. Afterwards, all those affected were universalized and given medication.
Esther Gonzalo, 58, learned that she was infected during her only pregnancy, in 1997. She never knew how she got it. "The doctors told me that I was not among the risk groups; I never got high, nor had I had blood transfusions, "he says by phone. He underwent several treatments, without success. "The medication of the moment was interferon, with effects similar to those of chemotherapy. I just got insomnia, nothing more. They withdrew it, "he recalls. Since then, every year he was tested until 2016, when he took the pill and, six months later, was cured. "I lived with the anguish of knowing that there was no solution and it affected me a lot in sexual relations with my husband, we took precautions but I was always afraid to infect him," she says. He and his son were tested periodically. "During those years, most people didn't know what hepatitis C was, so it didn't generate many more problems for me."
Today, 1,500 patients receive treatment every month in Spain, some 18,000 people a year. The drug, with an effectiveness of 97% and without serious adverse effects, is supplied between two and six months, in which the patient takes one to three pills a day. "We are on the right track, but there are still about 60,000 or 70,000 people affected who are not diagnosed, who do not know they carry the virus," says Agustín Albill, member of the scientific council of the Spanish national plan against hepatitis C and head of service of Gastroenterology and Hepatology of the Ramón y Cajal Hospital in Madrid. Those who do not know to be carriers of the virus are 0.26% of the total population. Of these, 0.86% are men between 50 and 80 years old, and 0.26% are women in those same ages. "30% of them could already have cirrhosis," Albill warns.
Blood transfusion
The Alliance for the Elimination of Viral Hepatitis recommends a diagnostic test to those who had a blood transfusion before 1992, to those who used drugs intravenously or nasally, had sex without a condom, or who had had tattoos or piercings without sterilization "That is the biggest challenge, that autonomies increase campaigns to actively search for those affected, both among risk groups and among the general population. There are many people who did not work the old treatments and did not return to the hospital, "adds Albill.
Chronic hepatitis C affects 71 million people worldwide, according to WHO data. Of the 194 countries on the planet, 124 have specific plans within their Health departments, but 40% of them do not have items intended to eliminate the infection. "80% of the affected people cannot access the services of prevention, diagnosis and treatment of the disease," says Tedros Adhanom, director of the WHO. "In the long term, countries that do not develop effective plans increase health spending on treatments for cirrhosis and cancer, caused by undiagnosed hepatitis C," says Marc Bulterys, of the WHO hepatitis team. On the forecast that Spain will end the virus in 2024, Bulterys is hopeful. "It is one of the 12 countries in the world that is doing better."
"They told me I had six years left"

For Adolfo García, 65, hepatitis C is a thing of the past. Now he is cured thanks to the new treatments and has left behind the disease he was diagnosed in 1985. "I found out from a blood test that was done to me. They told me that I was suffering from 'hepatitis no A, not B'. There was a lot of ignorance among doctors about this medical condition at that time, "he says.
A doctor recommended that he not eat sausage, another that had to boil the underwear to kill the virus and another promised that he would study it to give him an adequate response.
He ended up going to a doctor at the Jiménez Díaz Foundation who knew the disease and began to be treated with interferon. "It was like a kind of chemotherapy, it destroyed the virus and the white blood cells of the organism. It worked for some people, but it didn't work for me. " Garcia reports that the side effects of this medication were brutal. "From hair loss to muscle aches or fever. I had to unsubscribe from work. "
After suffering pneumonia in 1991 as a result of interferon, he decided to stop treatment. "A doctor told me that I had six years to live at that time." Garcia explains that leaving the treatment meant "playing Russian roulette," but he was not able to continue interferon. "With the development of the new drugs, the hepatologists began to ask for the distribution of the direct-acting antivirals and that the old treatments be abandoned," he adds.
Up to 130,000 Spaniards have been treated with the same medications as Garcia, but when they began to be distributed, about 2015, it was not clear that everyone could access the treatment. "The medicines were very expensive and at the beginning, the Ministry of Health told us that only 52,000 people were going to arrive," he says.
García is the president of the Platform of People Affected by Hepatitis C of the Community of Madrid and now recalls the struggle that his association has carried out. "I have buried four people in my group who have died because the health system was not distributing the medicines," he explains.
García, along with other hepatitis C patients, mobilized in the Community of Madrid so that all patients could be treated. "We went to the hospitals and asked them to provide us with medications, we made several demonstrations that were massive …" The social pressure and the entry of competition in the market of these medicines allowed to generalize the treatment.
"We negotiated with Jesús Sánchez Martos, then Minister of Health, and he offered us an agreement if we left the streets. We convinced them that they had to give the medication to everyone and they accepted. "
The Community of Madrid and Valencia were the first to offer treatment to all patients and then they did so in all communities.
"The challenge now is that of prevention. We must address the risk groups: drug addicts and those who practice chemsex (male drug and sex days). We are seeing that there are new infections in these populations at risk ", concludes García.
. (tagsToTranslate) Spain (t) lead (t) career (t) hepatitis (t) c (t) 2024 (t) be (t) eliminate (t) study (t) calculate (t) be (t) second ( t) country (t) world (t) iceland (t) eradicate (t) disease (t) health (t) 60,000 (t) person (t) ignore (t) live (t) virus



Source link