"Spain is where the crisis has impacted us the most"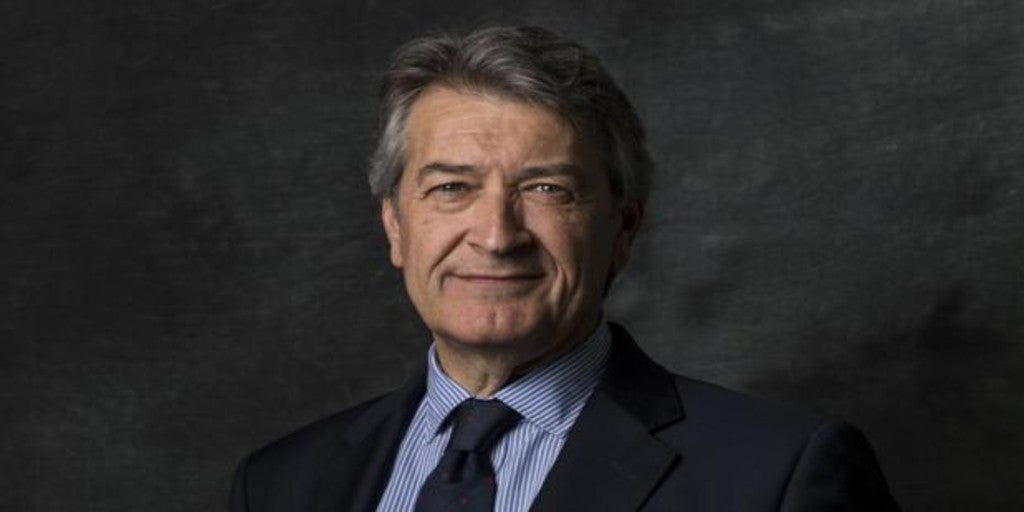 Madrid
Updated:
save

Cesar Saldana (Jerez, 1961) inaugurates the position of president of the Regulatory Council of Sherry Wines with a flavor Outside our borders, the European Union is strongly committed to the Denomination of Origin Vinos y Vinagres de Jerez, with an item of up to 7.5 million for three years. All this, in a difficult context for the sector: Covid, Brexit, US tariffs … «The pandemic is hitting us in a big way; more in the national market ", confesses Saldaña. The new president of the Regulatory Council has a degree in Economics from the University College of Financial Studies (Cunef) and held executive responsibilities at the González Byass and Sandeman wineries:
-As the economic outlook is, what does it represent that the European Union has granted aid of 7.5 million euros?
-For us it is a historic opportunity for several reasons. First for its amount, 7.5 million euros. It is a very important amount, and it is directed mainly to Spain and the Netherlands, with an important component of co-financing. There are many sectors that request this type of aid and that they have selected us is a boost.
This amount will also allow us to advertise in Spain to consumers in mass media. Now, our current consumer profile is around 50 years old up and it is a strategic objective, to secure a next generation of consumers. In addition, the new campaign has a very clear focus on guarantees, which for the consumer are quality seals. Jerez wine was the first appellation of origin created in Spain.
-You were elected president of the Regulatory Council on October 6. How do you deal with it?
-I feel very honored. Before there was a president of a more representative character, now the presidency is executive too. The pandemic is hitting us in a big way, more in the national market where we have a very large dependence on the hospitality industry. Let's see if now, finally, we begin to see the light with the vaccine.
-What impact has the pandemic had on your activity?
-Spain is the market where the Covid crisis has impacted us the most and sales have dropped. When the state of alarm was declared we made a contingency plan with all the wineries. So we expected a 30% drop in sales compared to last year. Then the months have passed and we see that the impact is not so strong since we export two thirds of our production to countries like the United Kingdom. With the year almost ending, We estimate the drop in sales between 15% and 20%, although depending on how we save Christmas we will be closer to 15%.
-Given its exposure abroad, have exports been a lifesaver?
-They have behaved better, but the pandemic is global and our exports are two thirds of the production. We are very focused on many very affected markets. The main ones are United Kingdom, Holland, Germany, United States … There is a big difference in the first three, since our approach is towards food, which has not had as negative an evolution as the hospitality industry. Then, despite the closure of borders, many consumers in countries like the United Kingdom have continued to buy from us.
– The United Kingdom is precisely one of its great markets. Do you view with concern not reaching a Brexit agreement?
-We are concerned about Brexit in the short term about everything that has to do with logistics and customs issues. Suddenly a border has been raised that we did not have. We worry a little more, that Brexit is going to create a very important bill to the United Kingdom and this is going to translate into taxes and a possible increase in the price of our products via taxation. The advantage is that the United Kingdom is not a producer, so the competitive situation will not change. Unless you give preference to Australia, New Zealand or South Africa, which also produce wine.
-About US tariffs, do you expect changes with Joe Biden?
-I sincerely believe that all this trade war will grow cold and I understand that now the EU has taken positions as a bargaining chip. I hope that this entire tariff framework will be dismantled, and we will return to a more fluid trade.
-What opinion do you have of the new CAP approved a few weeks ago? The wine sector ensures that planting rights are extended beyond 2030 …
The CAP will never be to everyone's liking, with the great lines that lead to changes such as "greening" and all sustainability issues seem reasonable to us: It is what you have to tend to. But all this has a cost and these transformations imply that there will be people who have difficulties to adapt. As for us, we value very positively that the winegrowers maintain planting rights, because if they had finished as planned it would have been very negative.
.