Spain is the only EU power that does not specify any measure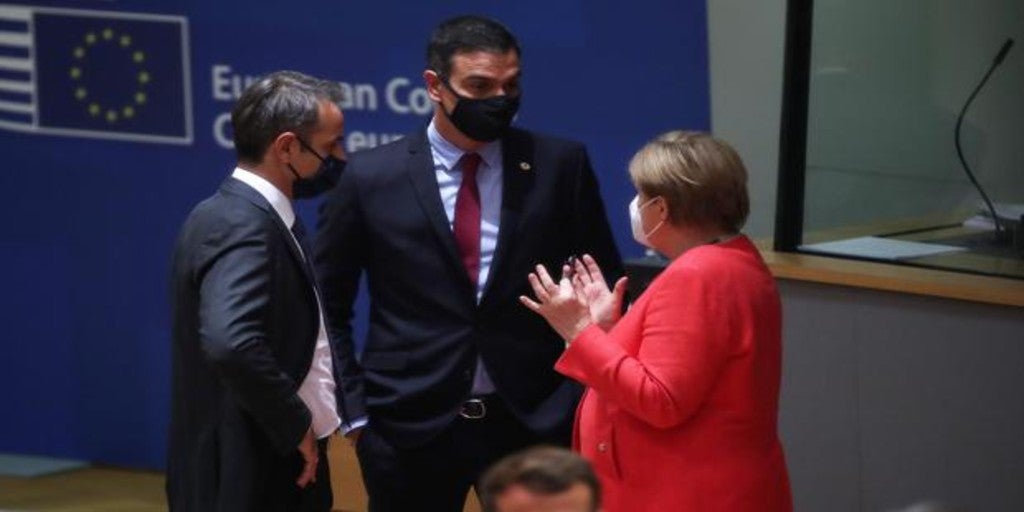 MADRID
Updated:
Keep

The Independent Authority for Fiscal Responsibility (Airef) notes that among the four main EU countries, Spain is the only one that in its long-term economic and fiscal plans does not include the impact of the measures announced in the Recovery Plan. "The greatest concreteness of the measures can be found in Germany and the United Kingdom," said the president of the Tax Authority, Cristina Herrero, this morning, presenting her evaluation of the 2021-2024 Stability Program presented by the Government two weeks ago. This leads to the body judge the Executive's fiscal strategy as "insufficient."
In the comparison carried out by Airef, it confirms that the measures announced in its recovery plans have an impact on the macro and fiscal situation of Germany –With a specification «high"-, on France –Through a control of spending of 0.7% per year–, in Italy –With a decrease in expenses and an increase in income– and in UK –Mainly, with an increase in taxes and a "high level of precision" -.
Portugal is the only country that does not incorporate any impact either from the measures contained in the Recovery Plan to its growth, deficit and debt path. The stability programs of Italy and France contain a specification «short»While in the case of Spain and Portugal this is, in the words of Airef,«none».
"Limited information"
The Government projects a GDP growth 6.5% in 2021, 7% in 2022, 3.5% in 2023 and 2.1% in 2024. Airef predicts 6.6% in 2021, 7% in 2022, 2, 6% in 2023 and 1.8% in 2024, so it supports the Executive's forecasts, but it is missing that it incorporates the reforms and measures announced in the Recovery Plan in its growth and fiscal path.
«The estimated growth in 2022 reflects the reactivation of international tourism and the impact of the Recovery, Transformation and Resilience Plan (PRTR), an element on which the Stability Program provides little information. Specific, Only the increase that it supposes on the GDP in the average of 2021-2023 (2 points), the effect on the accumulated job creation in that period is indicated (800,000 jobs) and an impact on the growth potential of 0.4 points ", states the Tax Authority.
Slow recovery of tourism
Interestingly, the Airef detects that the recovery of tourism this year will be scarceto: compared to 7.3% of GDP in 2020, for this year it estimates a weight of 7.1%. Another deviation between the economic forecasts of the Government and the Airef is that the agency predicts that the savings rate will continue to be higher than predicted by the Executive in the coming years, with the increase in consumption being more cautious.
Regarding the deficit, the Executive worsened its estimate to 8.4% of GDP in 2021 – compared to 11% in 2020 – and a path to constant policies, without incorporating new measures, in which the gap will be 5% in 2022, 4% in 2023 to drop to 3.2% in 2024. The Fiscal Authority believes that the public imbalance will be three tenths above this last year, at 3.5%. Regarding the estimate of public debt, Airef also considers it feasible that in 2024, as the Government believes, it will be 112.1% of GDP; although he sees more likely that it is 112.4%. For this reason, the Airef warns about the