Spain is the EU country that has mobilized the highest volume of public aid due to Covid-19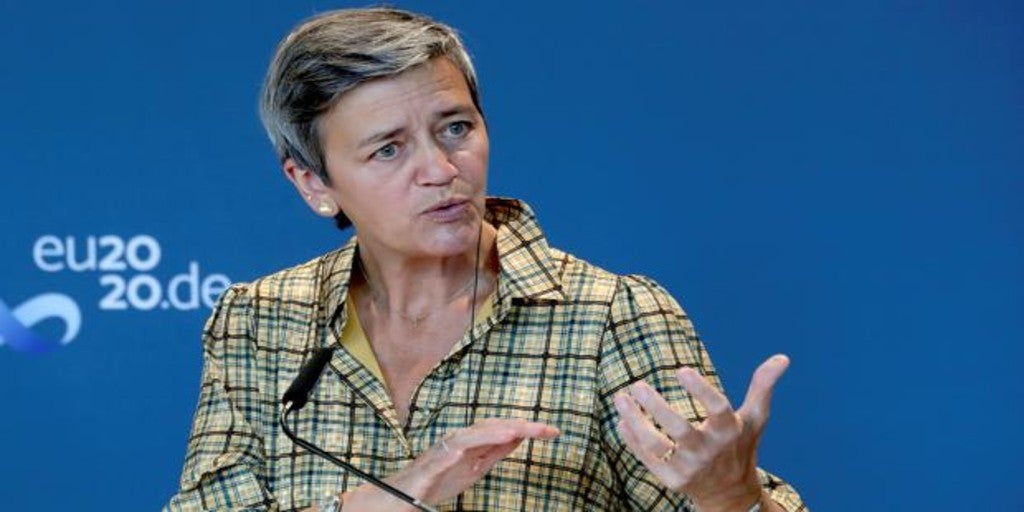 Madrid
Updated:
save

Spain is the country of the European Union that has mobilized the most public aid since the beginning of the pandemic and until June with respect to the size of its economy, they have pointed out from the European Commission. Specific, the vast majority of these grants are made in the form of guarantees for companies, with approximately 69,000 million euros which represent 5.2% of its GDP.
These are some of the data offered by the Vice-President of the European Commission responsible for Competition, Margrethe Vestager, during a speech at a German entity on the implementation of public aid. The volume of aid in Spain (5.2% of GDP at the end of 2019) places it above France (4.7%), Germany (2.8%) and Italy (1.6%).
Vestager has also pointed out that there are 'Major differences' in the type of aid granted in each Member State. Specifically, in France, Spain, Sweden, Portugal or Romania these are "almost exclusively" public guarantees for companies to access bank financing.
Conversely, Germany, Italy, Greece, Ireland or Portugal have mainly used transfers or "other types of measures that do not have to be reimbursed" and with "potential longer lasting effects on competition".
Germany is still the country that more state aid has foreseen in absolute terms, with more than half of the almost 3 billion euros authorized by the Community Executive. Behind are Italy and France (15% each) and Spain (5%). The novelty is that the Competition department of the European Commission has collected data on how much money has actually been mobilized so far.
The Danish commissioner explained that "we need to understand the impact on the ground. Because we have asked the Member States to tell us how much aid they have actually paid, taking the end of June as the first cut-off date ».
Thus, from March to the end of June the Member States have approved the spending of 2.3 billion euros. Of these, the community partners have already disbursed a total of 346,000 million euros.
France brings together "a third" of all this money already paid (about 114,000 million euros), ahead of 28% of Germany (96,000 million). According to information shared by Vestager, Spain has already granted "a fifth" of this total amount (that is, 69,000 million) and Italy 8% (28,000 million).
Based on these data – which may change as the pandemic evolves and governments approve more measures to support their business fabric – Spain is the Member State that has mobilized the most public aid taking into account the size of these economies.