Spain is not a country for dolphins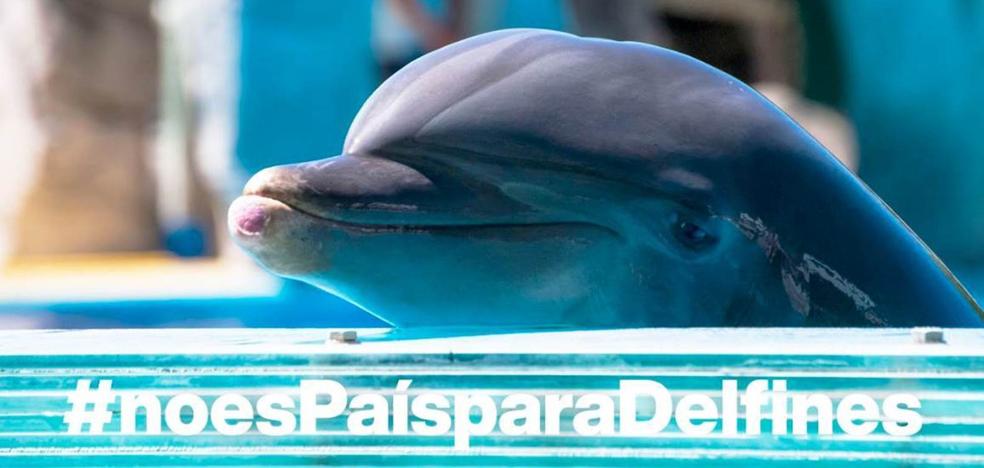 It concentrates 11 of the 30 dolphinaria in Europe and is the sixth country in the world with the largest number of cetaceans in captivity
With more than 55% of all captive dolphins, Spain is the largest dolphin prison in Europe, concentrating 11 of the 30 dolphinariums on the continent. In addition, it is the sixth country in the world with the largest number of cetaceans in captivity. These cetaceans suffer especially in terms of physical and mental health given their nature, even reaching self-harm or suicide due to the high levels of anxiety, depression and stress to which they are subjected in the tanks.
For this reason, from June 10 to 19, the 15-year-old environmental activist Olivia Mandle and the cosmetics firm Lush want to give more visibility to the #noesPaísparaDolfines initiative, a campaign launched on change.org by the young woman with the aim of banning the dolphinariums in Spain by law and obtain the greatest possible number of signatures so that this law becomes a reality.
Today, Friday 10, Mandle will give the talk "There is no age to change the world" at the Lush store on Rambla de Catalunya 52, in Barcelona, ​​in which he will talk about the challenges that arise as a society to change the relationship with animals and the natural environment. She will also explain what prompted her to start her activist life at the age of 13. The talk will be broadcast live on the Lush Spain YouTube channel.
In addition, the cosmetics firm has created the limited edition Delfin soap, made with eucalyptus and lemongrass, whose profits (on sale for 6 euros) will go to The Bottlenose Dolphin Research Institute (BDRI) association, a center for investigation of the marine environment on the Galician coast dedicated to the study and conservation of dolphins, whales and porpoises in the wild. His team of biologists focuses on expanding our knowledge about the life of these animals in our seas and thus better understand the threats to which they are exposed.
Olivia Mandle, a 'mini heroine'

The 15-year-old fights for the rights of marine animals and dreams of oceans free of plastics and 'garbage'. In 2019 she created the 'Jelly Cleaner', a tool to clean microplastics from the surface of the sea made from recycled household materials. In September 2020 she was recognized as a 'Mini Heroine' of the educational program 'Raíces & Sprouts' (the Educational Program of the Jane Goodall Institute) for her work as an environmental activist and her fight for the protection of marine animals. In 2021 she received the International Award for her career and fight for animal rights and the Mediterranean by the Jane Goodall Global Institute. In addition, she is an ambassador for the European Climate Pact of the European Commission and in February 2022 she gave her first TEDx Youth talk.