Spain has 50 companies in Ukraine with investments in infrastructure, energy and textiles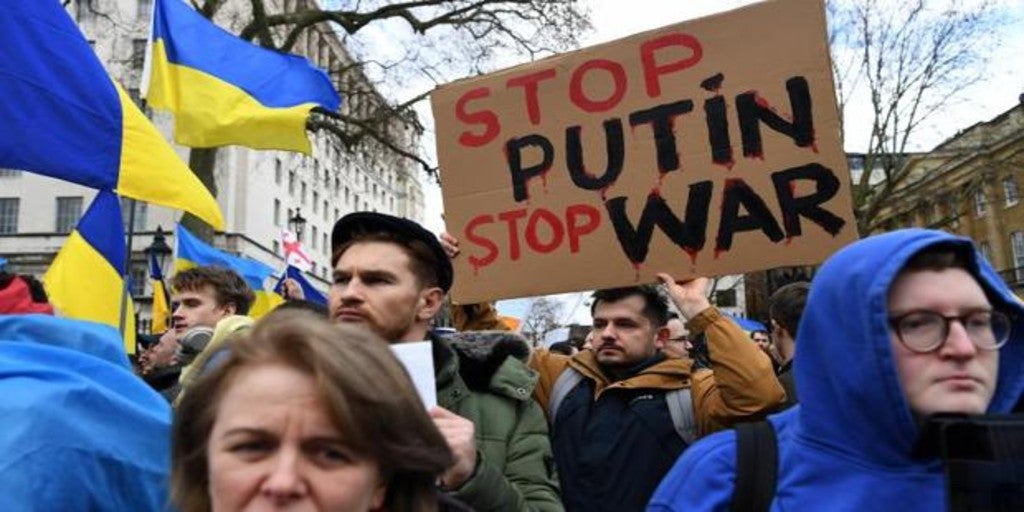 Some 50 Spanish companies hold their breath in the face of the massive military attack by
Russia vs. Ukraine unleashed this Thursday. It is the number of national companies established in the Slavic Republic, of which thirty maintain commercial headquarters in the country, according to an ICEX report to which this newspaper has had access. Among the companies with strong interests in the country are giants such as Acciona, Amadeus, Inditex or Mayoral.
Ukraine is identified by national corporations as an important hub for logistics connections, both at sea and on land. It is true that investments are limited compared to other countries, but there are still sectors such as metallurgy, processed wood, construction and infrastructure, services (telecommunications, software
business, real estate, commercial activities), medical services, energy and textile trade that in recent years have aroused the interest of national companies.
Likewise, Inditex, Acerinox, Indra, Cie Automotive, Fluidra, Amadeus or Meliá are part of the Ibex corporations that have a presence in Russia and Ukraine
It is true that exports are limited, especially due to factors such as legal insecurity and the corruption that the Slavic republic still arouses. In addition, Ukraine is still penalized by the crisis unleashed in 2014 in Crimea, which also led to a military intervention by Russia in the country and slowed down the increase in trade bilateral with Spain lived since 2008. As a result of all this, Ukraine ranked 53rd among our export destinations in 2020, and 38th among our suppliers.
The
spanish businessmen They sell, above all, goods related to the automotive sector, whose value amounts to 87.72 million euros. To a lesser extent, Spain exports machines and electrical appliances, totaling 48.13 million, and foods such as fish, crustaceans and molluscs, which are around 29.17 million. Also fruit, vegetables, fuels and ceramics.
Between January and November 2021, Spain sold products worth 631 million euros, while it bought merchandise for approximately 1,283 million. Spain's trade balance with Ukraine has been in deficit for more than a decade.
Ukrainian investment in Spain is very small and is concentrated in very few sectors: pharmaceuticals, IT, textiles and steel. But the biggest problem for Spain is not investments, but imports. Not because there are many, but because most of them are concentrated in a specific product: cereals. In 2019, imports of sunflower oil, corn and, to a lesser extent, wheat, reached 1,000 million euros.
grain dependency
The main agrarian organization, Asaja, has warned today that Spain annually imports almost 30% of the corn it needs from Ukraine. In addition, 60% of Spanish purchases abroad of sunflower oil also come from Ukraine, as well as 17% of wheat, 31% of vegetable oil cakes and 15.4% of grain legumes.
"The fate of all these imports It is, fundamentally, the production of feed for our livestock and a lack of supply will lead to higher prices for these raw materials, something that for Spanish farmers would have fatal consequences at the moment that we are affected by the drought that Spain is suffering.
For his part, the president of CEOE, Antonio Garamendi, highlighted that
the war in
Ukraineit can aggravate the "problem we already had" with the cost of energy, although he pointed out that in Spain "there is no problem in the supply of gas" through the Algerian tube. "But quite possibly, what no one is going to be able to stop is a price escalation," he warned. In addition, the war in Ukraine may affect sectors such as wheat, cereals, clay, tiles and aluminum, among others, according to the president of CEOE