Spain finishes seventh and Russia prolongs its reign in artistic swimming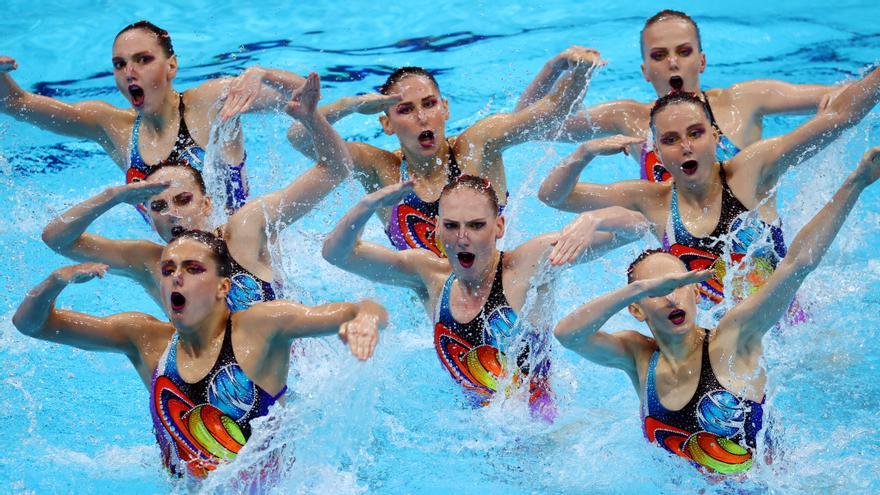 The team of Russia was awarded in Tokyo once again the gold medal in synchronized swimming, now called artistic, as it has done uninterruptedly since the 2000 Sydney Olympics.
After presenting the free routine, the group led by Svetlana Romashina won with 196.0979 points, followed by China with 193.5310 and Ukraine with 190.3018.
The Spanish team, led in the Tokyo Olympics for the double medalist Ona Carbonell but formed basically by swimmers without Olympic experience and who think about the Paris Games, held the seventh position with 181.9113 points.
It is the seventh Olympic medal, all gold, for Svetlana Romashina, who also has 26 world medals, also all gold. The only Games with non-Russian champions in the team event were Atlanta'96, in which the United States won.
The Spanish group, made up of Ona Carbonell, Berta Ferreras, Meritxell Mas, Alisa Ozhogina, Paula Ramírez, Sara Saldaña, Iris Tio and Blanca Toledanor, he achieved a score in the free routine of the judges of 91.53 points, 27.3 in execution, 36.9 in artistic impression and 27.3 in difficulty.
With music by Salvador Niebla, a striking crest in her hair and lemon-green swimsuits, Spain, led by its captain Ona Carbonell in her third Olympic Games and a year after being a mother, improved the technical exercise score (90.3 ) in the free routine.