Spain excited with the victory against Sweden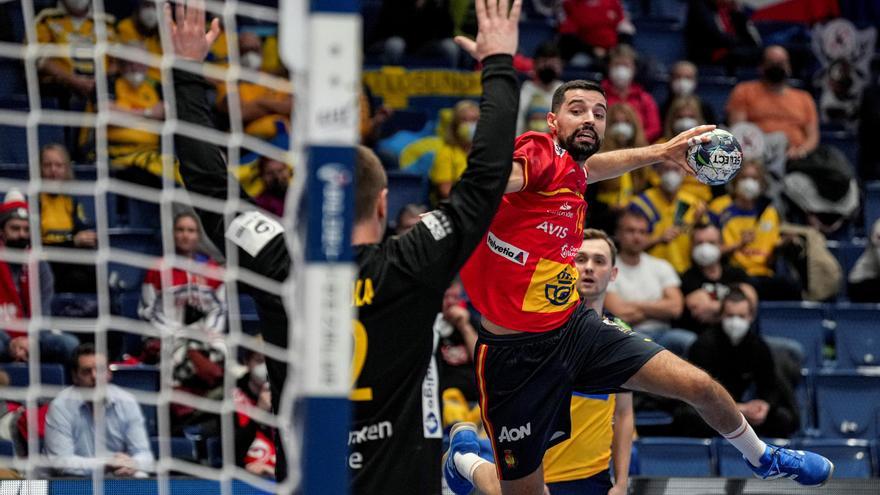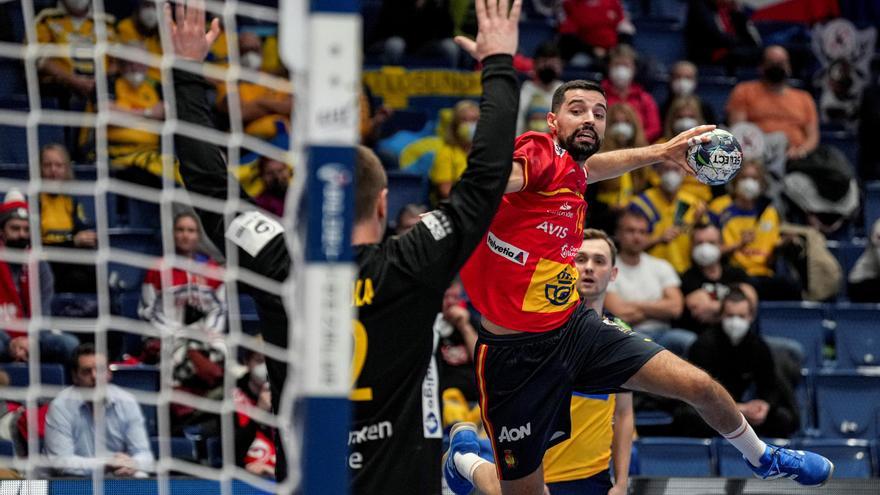 An exciting victory against Sweden, current runner-up in the world, (32-28) is the best possible endorsement that the renewed selection of jordi rivera in the new stage that begins in the European handball from Hungary and Slovakia, determined to cement generational change.
The victory against the selection of Glen Solberg, one of the candidates for the podium, left excellent sensations for the Spanish team, which was very solvent at the back, limiting the transitions of the Swedish team as much as possible, and performed at a very high level in attack with Angel Fernandez (8 goals) and Joan Canellas (7) as main referents and also an outstanding role of Aleix Gomez (5). It is a victory, moreover, with an added value for the points that the Spanish team can drag to the second phase in the battle to reach the semifinals.
The team was comfortable behind, with a 6-0 defense that allowed them to force some losses of Sweden and deploying, even, on the counterattack, although he had some problems in the center of defense, which Sweden exploited with their shooters, especially Gottfridson and Calrsbogard. But his best version appeared in attack, with the solvency that the distant launches of Canellas, taking advantage of the collapsed defense of the Swedes, and also with the use of the ends and the daring of Angel Fernandez and Aleix Gomez, protagonists in difficult moments.
The solidity shown by the team of riverbank from the first minutes it did not take long to clear the doubts that could exist about the new project. Spain He established his confidence in a brilliant first half (17-14 at halftime) and kept his pulse going smoothly in the second, without his pulse shaking. The selection relied on big names like Cañellas, Gurbindo, Figueras or Gonzalo Pérez, key in the decisive phase, but also of the newcomers. The player from Sabadell Ian Tarrafeta, The 23-year-old central defender for the French PAUC appeared in the decisive phase with two goals that finished off the Swedish side.
Data sheet
Spain: pens; Solé (1), Gurbindo (1), Casado (3), Antonio García (1), Ángel Fernández (8) and Figueras (2) -initial team- Pérez de Vargas (ps), Peciña (-), Maqueda (2 ), Cañellas (7), Aleix Gómez (5, 3p), Ariño (-), Gideón Guardiola (-), Tarrafeta (2) and Sánchez-Migallón (-)
Sweden: Palicka; Ekberg (1), Lagergren (3), Carlsbogard (3), Fredric Pettersson (3), Gottfridsson (6) and Wanne (8, 2p) -initial team- Johannesson (-), Mellegard (-), Moller (-) , Daniel Pettersson (-), Claar (3), Bergendahl (-), Sandell (1), Johansson (-), and Wallinius (-)