Spain destroys 190,000 jobs and adds 40,000 unemployed in August due to the end of the tourist campaign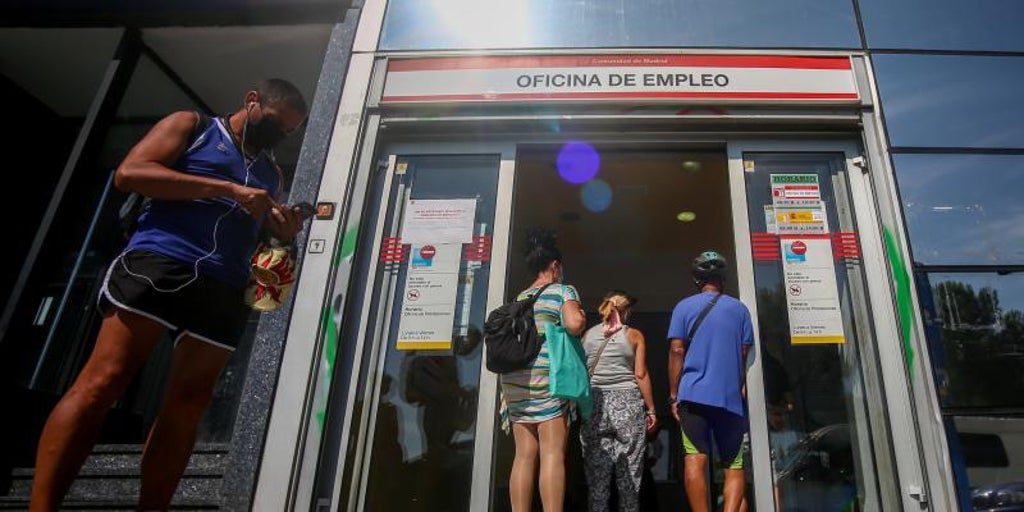 The end of the summer usually represents a turning point in the behavior of the labor market due to the destruction of contracts associated with tourist activities, which brings with it a correction in employment figures. And this year photography has been reproduced again. In the month of August, Spain destroyed almost 190,000 jobs and added more than 40,000 unemployed to the unemployment lists, fulfilling the forecasts that pointed to a strong adjustment in Social Security affiliation that It was already anticipated last July.
However, both the drop in employment and the increase in unemployed in this typical month moderated in relation to other years, allowing resistance to be maintained to keep employment above the 20 million mark and unemployment below 3 million. of people. Specifically, Social Security registered an average of 20,151,001 in August while SEPE has a total of 2,924,240 unemployed, according to data published by the Government this Friday.
In this way, the increase of 40,428 unemployed is even less than that registered in 2017 (+46,400 unemployed), 2018 (+47,047) and 2019 (+54,371), without taking into account the slight decrease that occurred in 2020 thanks to the late summer campaign delayed by the pandemic and the abnormal drop in unemployed that was recorded in the same month last year, when it fell by 82,583 people.
In this line, although the destruction of employment is bulky and represents a turning point for the coming months in which the economy is expected to cool down, the fall of 189,963 average affiliates in August represents a greater adjustment than that experienced ago one year, when 118,004 jobs were lost. But it is lower than that registered years ago: in 2018, 202,996 jobs were lost and in 2019, 213,000 jobs were destroyed -without taking into account the atypical August 2020 in which 6,822 contributors were won.
The services sector, the most affected
All in all, unemployment rose in August in construction by 2.23%, with 5,095 more unemployed, followed by industry, with 4,974 new unemployed. It also increased in the services sector, where unemployment increased by 1.85%, with 37,546 unemployed. In agriculture, unemployment decreased by 6,693 people (-4.53%) and in the group without previous employment, with 494 fewer people (-0.2%).
For its part, the unemployment of young people under 25 years of age rose in August by 8,881 people (4.71%) compared to July, while the unemployment rate of 25 and over increased by 31,547 (1.17%), according to Labor .
In the field of affiliation to Social Security, the sector of household activities, among which are employers of domestic staff and producers of goods and services for their own use, rose by 3.23%, with 1,371 affiliates more and a total of 43,859 contributors. In second place was the health activities and social services sector, with 13,655 new contributors (0.75%) and a total of 1,832,268 in August.
Enrollment fell in August in education, with 65,927 fewer employed persons (-7.16%), and in artistic, recreational and entertainment activities, where employment decreased by 15,456 people (-5.27%). For its part, the special agrarian system lost 13,149 jobs in the eighth month of the year (-1.97%) and the home system registered 2,811 casualties (-0.75%).
However, compared to August 2021, unemployment has decreased by 409,675 people (-12.29%), while Social Security adds 677,277 more affiliates than a year ago. In fact, despite the adjustment, the total number of unemployed (2.9 million) is the lowest in a month of August since 2008.