Spain demands firmness from Brussels against the United States to eliminate tariffs on Spanish countryside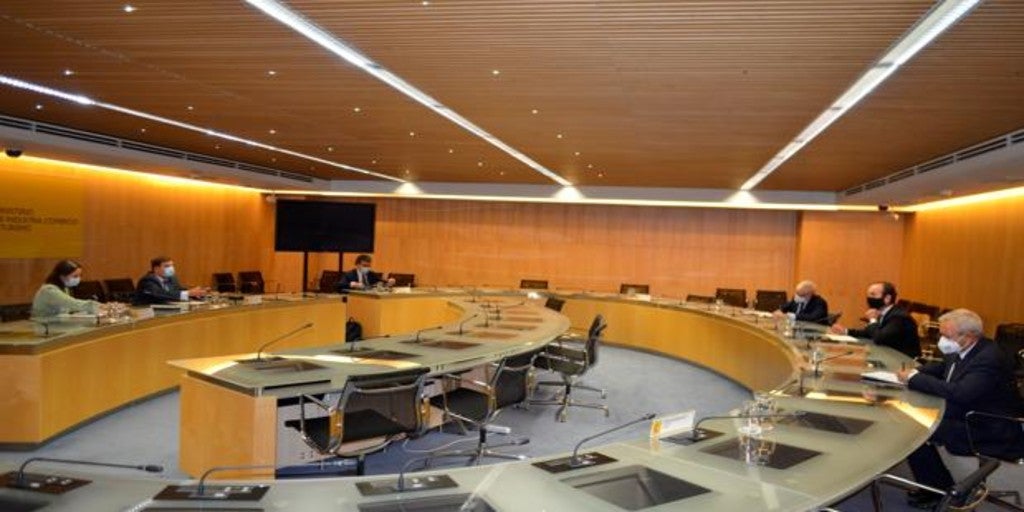 Madrid
Updated:
save

The Minister of Industry, Commerce and Tourism, Reyes Maroto, and the Minister of Agriculture, Fisheries and Food, Luis Planas, have met this Thursday with the platform of those affected by the Spanish agri-food chain by the United States tariffs in order to analyze the steps to follow once the World Trade Organization (WTO) has given the green light to the sanctions of the European Union (EU) to the United States for its aid to Boeing.
At that meeting, both ministers reported that the absolute priority of the European Comission is to end these disputes through a negotiated settlement. In this sense, the Government of Spain has requested a firm position to the Commission in the negotiations that are open for the withdrawal, by the United States, of the tariffs that punish a large part of the Spanish countryside (oil, wine, cheeses, table olives) derived in the so-called "Airbus Case."
Maroto has informed the attendees that «On October 26, the WTO will approve the application of sanctions to the United States as a result of the Boeing case and the EU will initiate the approval of the list of US products subject to tariffs, including agri-food products, in the EU Committee on Barriers to Trade, a procedure that will be resolved in the coming days.
The head of Industry has indicated that "Spain has asked the EU to exercise its rights under the WTO, unless the US agrees to suspend tariffs against Spanish products. Maroto has emphasized that both Spain and the European Union have always opted for a negotiated solution that at the moment seems distant.
For his part, the Minister of Agriculture, Fisheries and Food Luis Planas has agreed that "We do not want to enter a trade war, but we do want to effectively defend our interests". The minister has agreed with his counterpart in asking the European Commission for firmness and intelligence to find an effective solution for the affected sectors and, as on other occasions, has pointed out that the Boeng case will allow the United States to sit at the table of negotiation "to get rid of these unfair tariffs."