Spain chooses Joel Rodríguez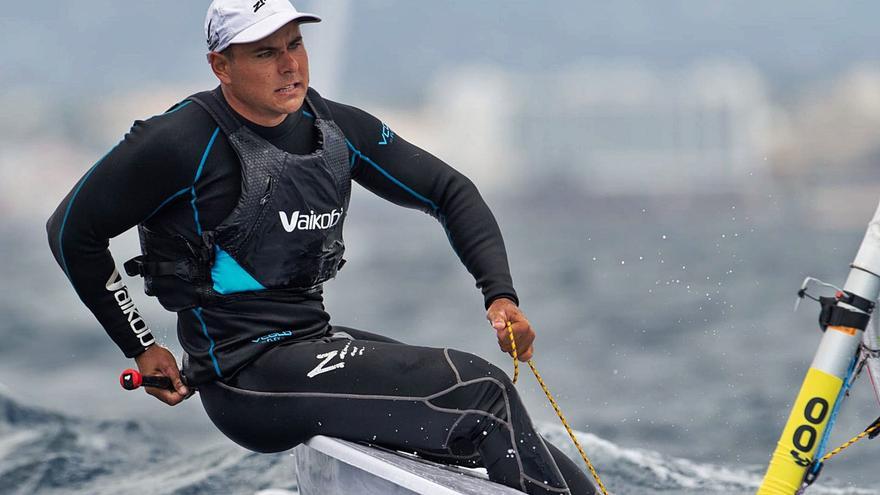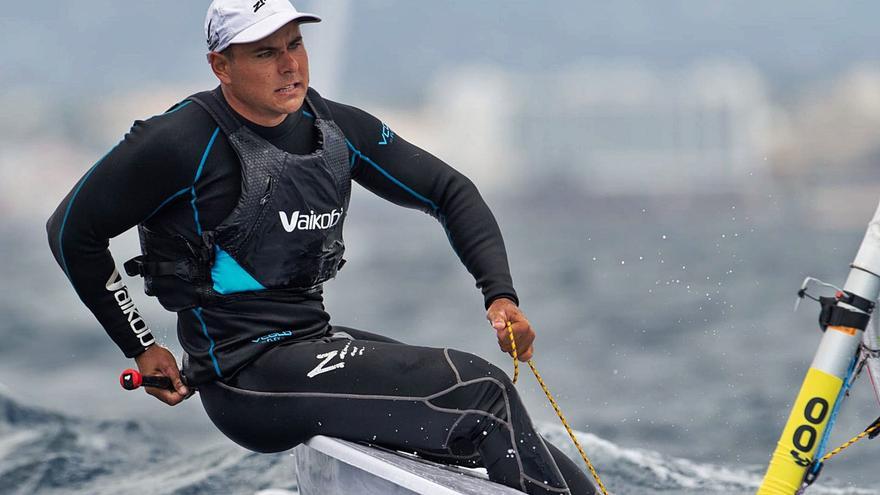 Joel Rodríguez made merits to be chosen last week in Portuguese waters, where the ILCA qualifying event took place. He achieved the objective of classifying the country by finishing the test in ninth overall position, placing Spain in the first position of the nations that had not yet secured their place.
This performance, added to the results achieved over the last few seasons, has been key when the Olympic sailing technical committee of the Royal Spanish Federation made the decision to assign him a well-deserved ticket to Tokyo.
After winning the country place, Joel Rodríguez pointed out that this was a goal that had been reached thanks to the effort of the team led by coach Jano Toro. "It is something very good that we have been fighting and searching for a long time," emphasized the Gran Canaria athlete.
In this fight to be the Spanish representative in the next Olympic event within the ILCA 7 class, Joel emerged the winner of a fight in which the experienced Joaquín Blanco, his partner in the RC Náutico de Gran Canaria, was also immersed. the opportunity to live the experience of the Games at the Rio 2016 event.
With this incorporation of Joel Rodríguez to the national Olympic sailing team, the Gran Canaria club becomes the Spanish nautical entity that contributes the most sailors, since two of its representatives are also on the payroll for Tokyo: Patricia Cantero, the world champion of the female 470 class together with the Catalan Silvia Mas, and Ángel Granda, who will sail within the RS: X modality (windsurfing).
With this poker of aces confirmed for the Games, Canarian sailing continues to show its strength at the international level, continuing a career marked by innumerable achievements in the star events of this sporting specialty.
And to Tokyo, Canarian sailing will arrive, in principle, with options to fight for the podium positions. Females are the ones who start with the greatest possibilities. The successes achieved by the Cantero-Mas duo in the women's 470, the last one the world title won just over a month ago in Portugal, make them one of the enemies to beat.
The couple made up of Tara Pacheco from Gran Canaria and Florian Trittel from Barcelona are also among the most prominent in the mixed class Nacra 17. In the Japanese country, Mogán is going to live what will be its third Olympic experience, after London 2012 ( at 470) and Rio 2016 (Nacra 17).
Martina Reino, the cross
When at the end of February it was announced that Spain was winning the place for Tokyo in the ILCA 6 (Radial Laser) class due to the resignation of New Zealand, Martina Reino was leading the lineup of candidates to be chosen. But, finally, the sailor from Gran Canaria will have to wait for a new opportunity. That award went to the Catalan Cristina Pujol, who stood as the best positioned national athlete in the qualifying event held last week in Portuguese waters. The islander was right behind her and watched her Olympic dream vanish. | MO